Going for a Song: Chinese city to relocate 80,000 families for tourist center
Published time: 13 Aug, 2012 15:48
Edited time: 13 Aug, 2012 19:48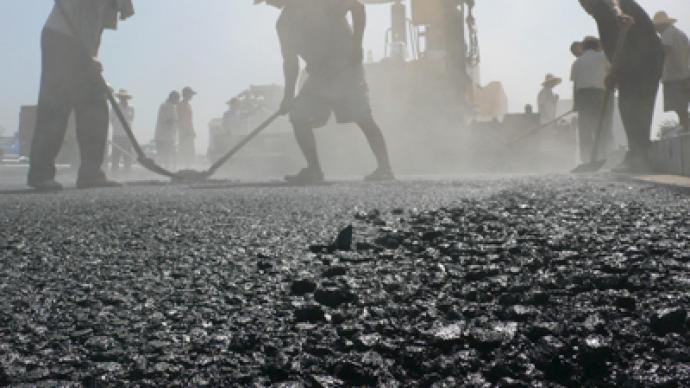 It's a gamble that might cost more than it's worth, but one city in China is determined to try anyway. Officials in Kaifeng will spend billions uprooting nearly 5 per cent of its population – all for the sake of creating a tourist attraction.
The plan for Kaifeng – one of China's seven ancient capitals – is to recreate its historic image, dating back to the Song Dynasty (960-1279).
According to officials, the government will start by demolishing 5.8 million square meters of old residential areas in dilapidated neighborhoods. This is expected to take four years and will involve the relocation of about 80,000 families.
Their homes will be replaced by a 200,000-square-meter tourist site themed on the Song Dynasty.
Despite Kaifeng's royal history – it was China's capital under nine emperors – it is the poorest city in Henan province.
As its old industries have declined, the city has sought to replace them with service industries, and tourism is considered to be the most promising prospect.
But the project requires massive investment, including at least US$15 billion to relocate residents. And with Kaifeng's annual income being less than $1 billion, it's not at all clear how the project will be funded.
Kong Xiangcheng, deputy chief of the Kaifeng bureau of housing and urban-rural development, admitted the project was "very difficult," but also claimed local government is prepared for it.
The China Construction Bank has signed a contract with the city, promising to provide a $2 billion loan to the government.
But while local officials hailed the plan as a potential way to increase the city's revenue, residents are less than impressed. Many people questioned whether the local government could afford the project and, indeed, whether they would derive any benefit from it.