Ice storm plunges Canadians into darkness and travel chaos (PHOTOS)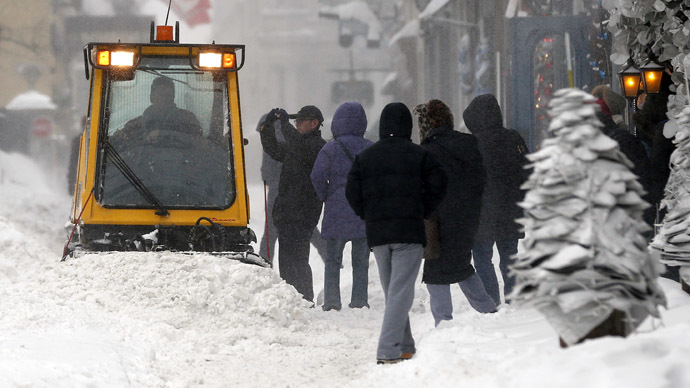 Thousands across Ontario and Quebec provinces in Canada may have to spend Christmas by candlelight. Over 300,000 homes have been left without power after a winter storm swept through eastern Canada damaging power lines and causing mayhem for travelers.
Toronto, Canada's biggest city, has been one of the worst hit by the bad weather with Toronto Hydro reporting that around 264,000 customers are without electricity. The company warns it might take as long as 72 hours to restore service.
Crews working 24/7 to restore power, but downed wires/trees can slow down repairs. Plan for a restoration time of up to 72 hours. #darkto

— Toronto Hydro (@TorontoHydro) December 22, 2013

"While the utility hopes to have everyone restored by Wednesday, it is asking customers to make alternate arrangements, if possible," the company announced in a press release asking customers to "share the power."

At a press briefing on Sunday morning, Toronto Hydro Chief Executive Officer Anthony Haines said; "This is truly one of the worst ice storms we've seen here in Ontario," telling the journalist that East General and Sunnybrook hospitals are operating on emergency generators.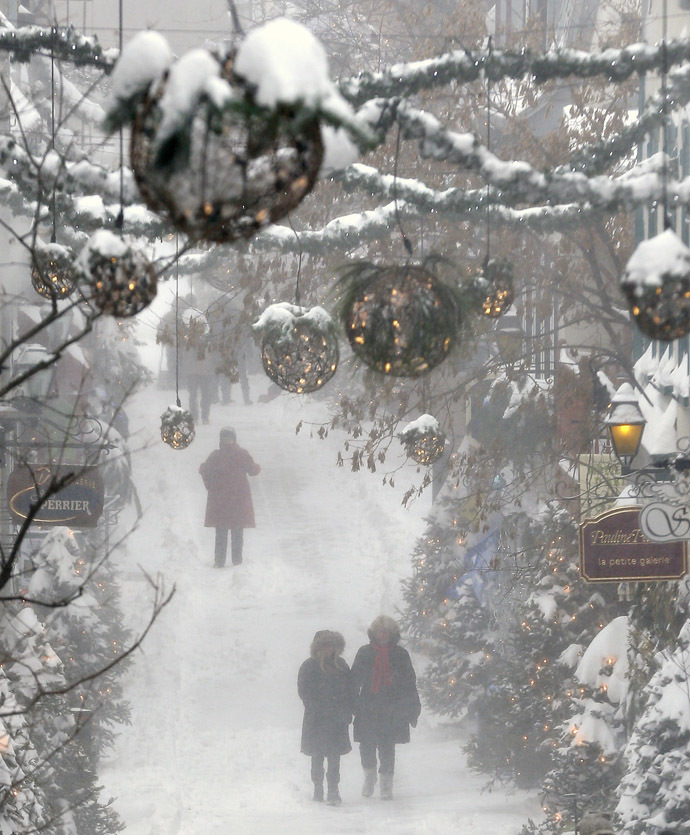 "The top priority now is the hospitals," Toronto Mayor Rob Ford said in a televised address, claiming it's too early to declare a state of emergency in the city.
"If it gets really bad in the next 24 hours we could have a state of emergency but I don't want to say that right now," he said. "We're not in that situation quite yet."
Meanwhile almost a quarter of all flights at Toronto's Pearson International Airport, over 300 flights, were cancelled due to Sunday's ice storm. Cancellations and delays were also witnessed across the eastern part of the country including Trudeau, Ottawa, Fredericton, Saint John, Halifax and St. John's airports.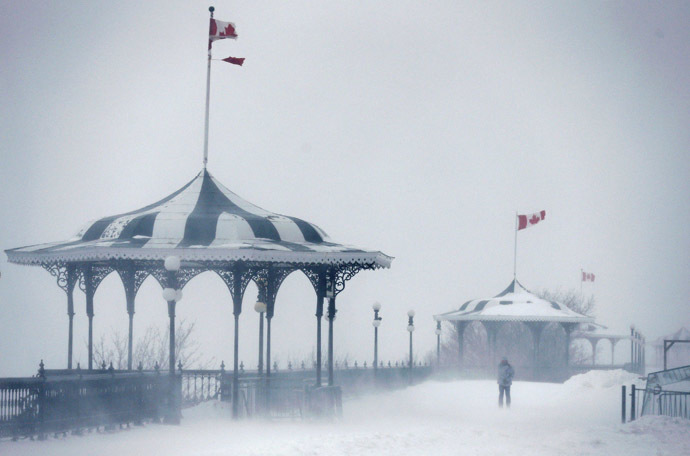 Air Canada announced a fee waiver to allow passengers to change flights. Via Rail, the country's passenger rail service, said it was not expecting any cancellations, though delays were possible.

Toronto District School Board (TDSB) announced it will close some 300 child care centers in the city on Monday.

Ontario's Premier Minister, Kathleen Wynne stated that icy roads were delaying crews from reaching some areas in the province.
"Each community seems to have been affected quite uniquely," she said. "Christmas is just a few days away and we're doing everything we can to restore power and ensure safety," Wynne said.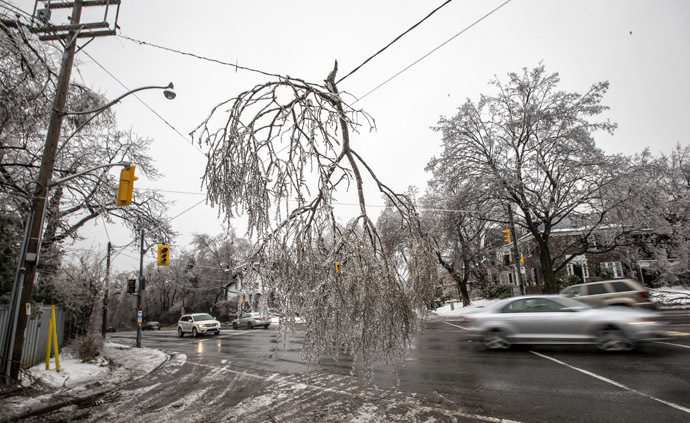 Police in the meantime have urged residents to stay indoors, as roads were icy and slick Sunday, with several centimetres of accumulation even on the country's highways.
"Driving conditions are hazardous. This is made worse by the fact that many traffic lights aren't working. Please do not drive unless it is absolutely necessary," police said in a statement.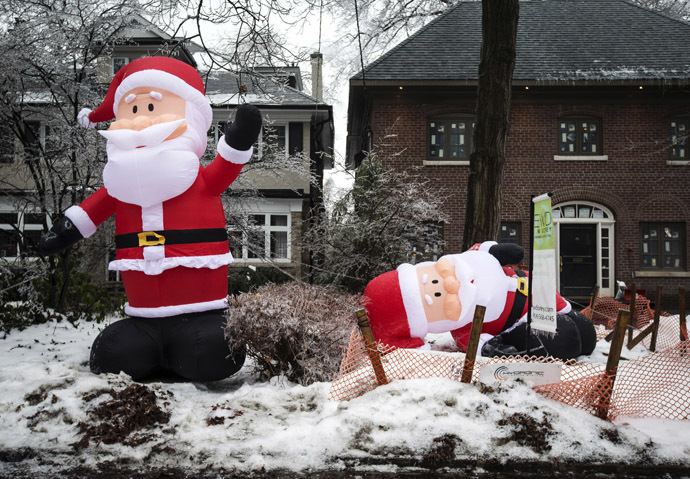 In Quebec, over 50,000 Hydro-Quebec customers are without power, as the storm and the terrible road conditions left at least six killed on Saturday.

"The order of the day is to stay indoors," said Caroline Larose with Transport Quebec. "All of (southern) Quebec's road network is covered in snow."

The Environment Canada forecasts freezing drizzle with temperatures of around -7C on Monday. The outlook for Christmas Eve and Christmas Day is sunny both days, with a high of -12C.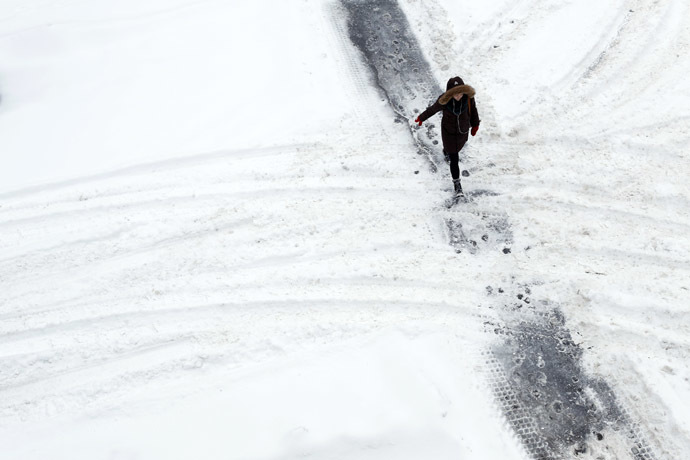 You can share this story on social media: