Bahrain NGO seeks EU, US backing to free detained opposition leader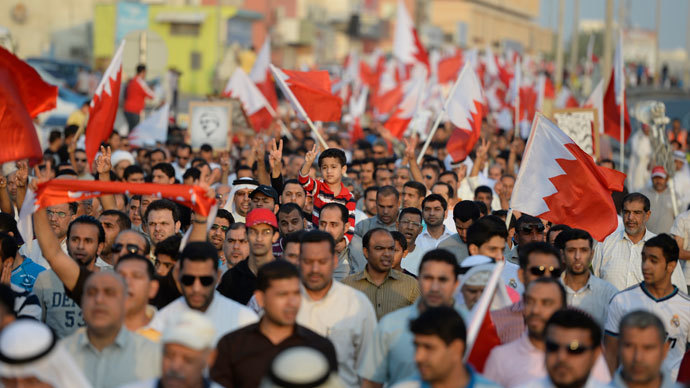 A Bahraini NGO is counting on the support of EU and US lawmakers to put pressure on the Gulf state's authorities to release its recently arrested chairman, Asma Darwish, wife of the detained human rights activist, Hussain M. Jawad, told RT.
Jawad was apprehended on Saturday, with Darwish saying that the head of the European Bahraini Organization for Human Rights (EBOHR) was accused by the authorities of "inciting hatred against the political system in Bahrain." 
The EBOHR chairman was handcuffed after going to the police station himself to file a defamation case, she said.
"He was defamed on local official newspapers and through GONGOs (bogus human rights organizations, created by the government) for inciting sectarianism, inciting hatred, inciting violence and so on," she explained.
According to the activist, Jawad stood before the public prosecution on Tuesday and was detained for 15 days pending investigation.
EBOHR is now creating "stress and media campaign in the European Union" to put pressure on the Bahraini authorities and see Jawad released.
"We're contacting the parliament members in Europe as well as congressmen in the US and we're contacting NGOs related to human rights as well as taking urgent actions, urgent appeals, joint statements and so on," the activist stressed. 
Darwish described her husband as a "prominent" in the field of human rights, in his role in charge of EBOHR , which is considered Bahrain's leading NGO.
EBOHR "focuses on advocacy and lobbying within the European Union," and has made a big difference in Bahrain, through "documenting the violations and through raising awareness of the Bahraini citizens of their rights as well as speaking up for what is right and what isn't," she said.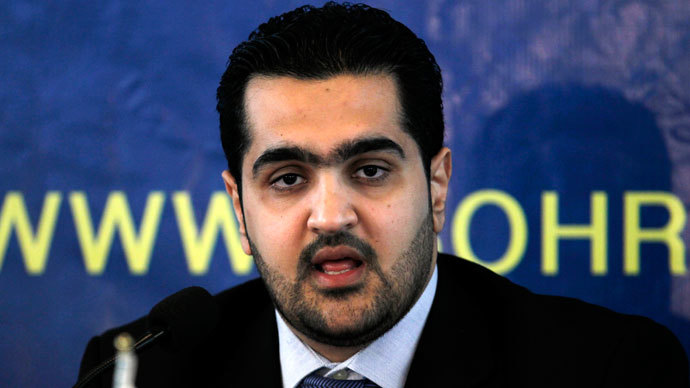 Arresting human rights activists or defenders has become a common practice in the Gulf island state, Darwish added, saying that it almost happens "one day after another." She denounced the general oppression of human rights defenders in the country.
"If you have a clearer look on the scene in Bahrain, many human rights defenders are either in exile or they are put in detention or are imprisoned, sentenced for several years," she said.
According to Darwish, the cases of both Jawad and two currently imprisoned human rights activists, Nabil Rajab and Naji Fateel provide a prime example of how the Bahraini authorities treat the human rights defenders.
"They don't want anyone to step forward and talk about what people are suffering or to monitor or document those violations. They want everyone to keep quiet and to accept what it has. The Bahraini regime is enforcing security option on the political option. And they are stopping those, who are teaching people or making people aware of their rights or speak about them," she said.
The Kingdom of Bahrain has witnessed two years of unrest since the beginning of the Arab Spring in February 2011. The country's Shiite majority has been demanding democratic change from the country's Sunni-led government.
The authorities have used violence to suppress the protests and have been introducing steadily stricter punishments, ranging from ten-years of imprisonment to the death penalty, for those participating in clashes. According to estimates by Physicians for Human Rights 39 deaths in Bahrain over the course of two-and-a-half years were caused by tear gas. 
Over the weekend, a Bahrain court sentenced 12 Shiite activists to 10 years behind bars for allegedly attempting to murder a policeman during the government crackdown on demonstrators back in 2012. 
In October, another fifty Shiite activists were jailed for up to 15 years in despite international criticism of harsh sentencing of dissidents in the country, which hosts the US Fifth Fleet.

You can share this story on social media: