Bahrain Shia opposition leader charged with insulting interior ministry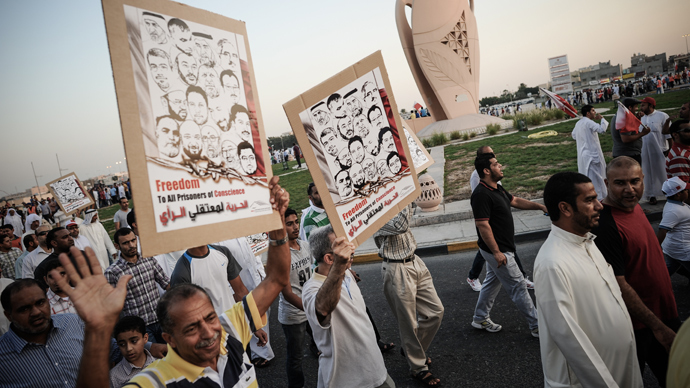 The leader of Bahrain's main Shia opposition group, the al-Wefaq Islamic Association, has been charged with insulting the interior ministry by the country's public prosecutor.
The group's secretary general, Sheikh Ali Salman, has become the most senior opposition figure to be charged since the Shia majority began protests in 2011 demanding political change and a greater role in the country, which is run by the Sunni royal family.

Salman was interrogated on Sunday about an opposition exhibition which authorities shut down last week due to being "illegal and inciting hatred." 

He was accused of "denigrating and disparaging the interior ministry" by alleging human rights violations by the police against protesters during a speech at the opening of the Revolution Museum, minister of state for the Information Affairs Authority, Samira Rajab, told state news agency BNA.
Rajab stressed that the speeches, which were delivered on Monday by Salman and other al-Wefaq members, were "packed with lies...which represented an affront to the status of the police."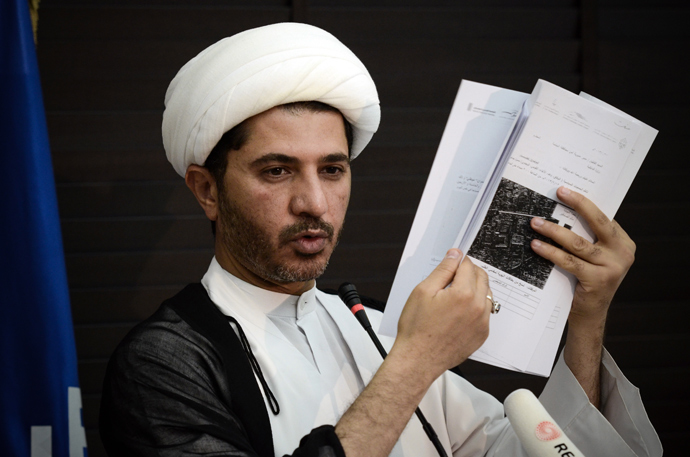 The opposition leader was released after five hours of questioning, and charged with insulting Bahrain's interior ministry.
Salman told Reuters that his interrogation was "a totally unacceptable and meaningless" act on the part of the government.  

"Summoning the general secretary of a top political society which gained the votes of more than 60 percent of the population [in the last parliamentary election] is a clear violation of our political work and our freedom," he said.

The group stated on its website that measures implemented against its leader are part of a campaign of "political extortion and revenge against the peaceful opposition, which is demanding democracy and rejects tyranny."
Bahraini authorities have recently summoned a number of political activists and human rights campaigners for questioning over statements which they say promoted violence.
Al-Wefaq's deputy head, Khalil al-Marzouq, was detained in September and is on now trial for inciting terrorism.

Marzouq's arrest prompted al-Wefaq to suspend its participation in talks with the government which began in February. The talks were aimed at ending the Shia-led protests. 
The Revolution Museum, which "showed models, miniatures and drawings alleging systematic police use of inhuman practices and human rights violations," was stormed by riot police on Wednesday - just two days after its opening.
You can share this story on social media: