Bahrain court sentences 3 protesters from 5 to 15 years in jail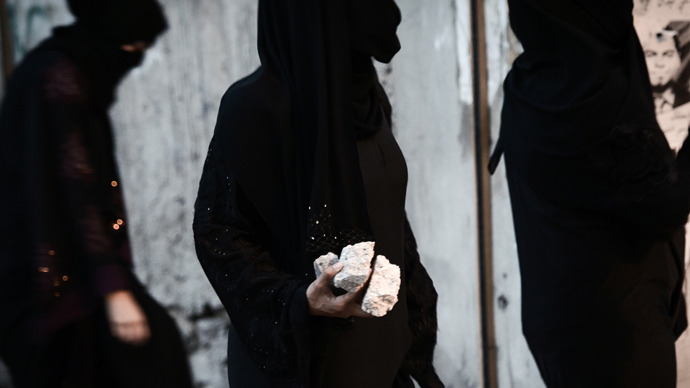 Three protesters in Bahrain have been jailed from five to 15 years on charges of taking part in anti-government demonstrations in June 2012 and attempting to murder a policeman.
A Bahrain court has sentenced the main defendant for 15 years behind bars for joining the protests that turned violent in a Shiite village outside the capital city, Manama, in June 2012, a lawyer who asked not be named said. The defendant had also been charged with attempts to kill an officer.

The second man also accused of participating in protests and violence and attempted murder was sentenced to 10 years. The third was jailed for five years.

Bahrain has been witnessing mass protests since February 2011, when thousands of protesters swarmed the streets of Manama demanding democratic reforms and the resignation of Prime Minister Sheikh Khalifa bin Salman al-Khalifa. Home to the US Navy's Fifth Fleet, Bahrain is ruled by a Sunni monarchy, while over 75 per cent of the population is Shia.

The government has been trying to suppress the uprising by introducing stricter penalties. One of the best-known cases of human rights abuses in Bahrain is that of activist Nabeel Rajab, who has been serving a three-year term in jail since August 2012 for openly criticizing the regime.

Another case stirred protest when Bahrain court sentenced 23 medics to three months in jail after they treated protesters and took part in demonstrations.

"As a punishment for not obeying the authorities to abandon these patients, all the doctors who were involved in treating these patients, they were arrested. Myself personally, I was abducted from my house at 3am in the morning, and I was badly mistreated… I was tortured," Dr. Nada Dhaif recalled to RT back then.

Local police have repeatedly been accused of a brutal police crackdown on public dissent.

The Bahrain Independent Commission of Inquiry also accused Manama of torturing protesters, politicians and political rights activists; however, the al-Khalifa regime denies the allegations of discrimination and of arbitrary arrests and abuses by security forces. The kingdom has repeatedly canceled the visit of the UN's special rapporteur on torture, Juan Mendez, who intended to probe police abuses of power.

More than 80 people have died in uprisings since the pro-democracy protests begun in February 2011, according to Human Rights Watch.