Ave Caesar, Germans salute you!
Published time: 21 Dec, 2010 10:45
Edited time: 21 Dec, 2010 14:25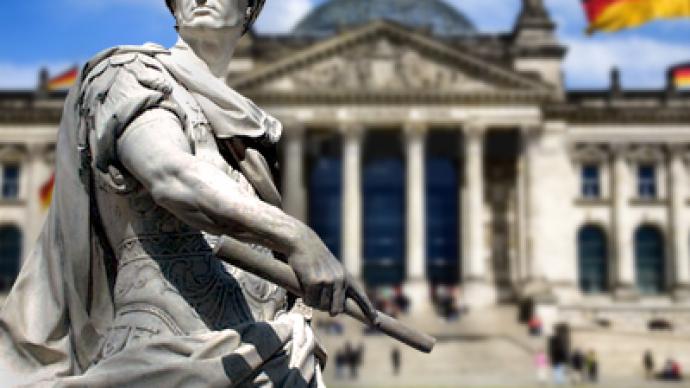 The German Bundestag now has Gaius Julius Caesar among its proud members. The MP from the ruling Christian Democratic Union represents Lippe district in the state of North Rhine-Westphalia.
­Caesar replaces fellow deputy Leo Dautzenberg, who retired from the legislature in favor of a job with an industrial group, reports German newspaper Augsburger Allgemeine. It will be Caesar's second term in the federal parliament.

Gaius Julius Caesar, 60, while probably not related to the famous general and dictator of ancient Rome, says he is proud of his unusual name.

"The family name Caesar fits well with Gaius Julius so I am extremely grateful to my parents for choosing it," he said.

It has become a sort of family tradition, since Caesar's elder son and grandson carry the same name.

Being named after the great Roman has it downsides too, Caesar says. From time to time disbelieving officials ask him to provide ID.