Moscow escort agency ad lists Girls Aloud as employees
Published time: 1 Dec, 2010 10:23
Edited time: 1 Dec, 2010 13:35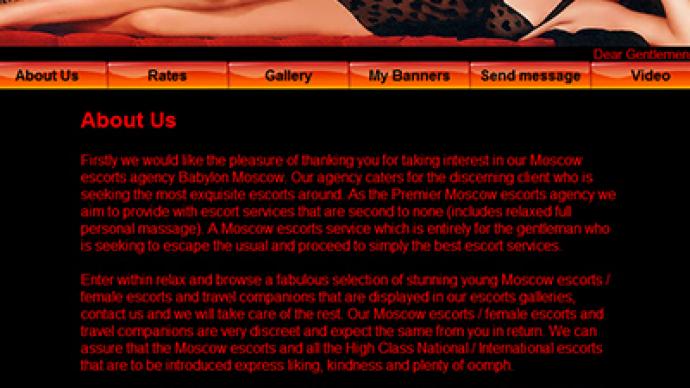 A Moscow-based escort service was caught red-handed using an old photo of the star British girl band Girls Aloud in its promo. The band's management says they are not planning to sue and take the situation with humor.
The photo used by the Babylon Moscow Escort Agency was taken five of six years ago and implies that the five singers are among the "friendly and sophisticated girls waiting for your call," reports British tabloid Daily Mirror.
The band's management said they did not give their permission to use the photo, so the agency theoretically can be sued over it. However, the girls are seeing a funny side to the situation and have been making jokes about it, the newspaper says.
Judging from the escort agency's website, it targets foreigners visiting or living in Moscow. It barely tries to conceal that it is offering sex for money, which is a crime in Russia, since it suggests asking for a dominatrix and other similar special interest services in advance.