'Not a place for such kids' – Moscow theater denies autistic group access
Published time: 18 May, 2012 18:02
Edited time: 19 May, 2012 11:52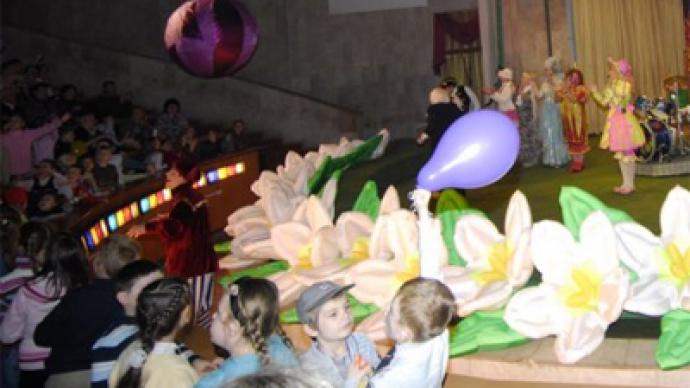 Moscow's Animal Theater has denied a visit to a group of autistic children, saying "kids like these" are not welcome there. This comes after Moscow's Oceanarium was slammed for also being not friendly to people with autism.
Two groups of autistic children had been due to watch a performance at Moscow's Durov Animal Theater, better known as Grandpa Durov's Corner.
It all went smoothly during the performance. However, one of the kids was curious to take a closer look at animals, so after the show finished, the boy managed to sneak off behind the scenes.
As soon as his father noticed, he chased after him but was stopped by security who said that only staff were allowed and it was impossible that a small boy could get past.
"Eventually, the father got behind the scenes and led his son away. The management reacted to this dismissively, saying they are children,anything can happen," one of the mothers wrote in her blog.
However, when a second group of autistic children came to the theater, security did not allow them in, saying that "one of yours [kids] turned the entire theater upside down" and "this is not a place for kids like these".
After much persuasion the management agreed to let the "special children" in, but asked for an official certificate that the kids were really disabled.
After all papers were sent quickly via fax, children were allowed to visit the show, but on condition that they would sit in the back rows, so as not to mix with the entire audience. They were also ordered not to leave their seats during the intermission or go anywhere until the performance ends.
In less than a month this is the second high-profile case when children diagnosed with autism have faced discrimination and have been denied access to a public place. At the end of April, the Moscow Oceanarium refused to welcome similar guests because "visitors do not like to see the disabled, it disappoints them."
The management of the Oceanarium apologized to the children for being disrespectful.