Taliban attack on US base in Afghanistan kills 3 Afghan troops, 2 civilians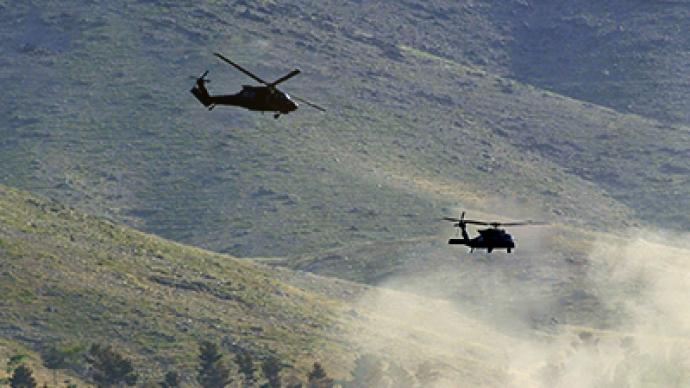 Explosions and gunfire have been heard at a joint US-Afghan base as the Taliban claimed to have carried out an assault against the base in the Afghan city of Jalalabad. Three Afghan guards and two civilians were killed in the violence.
Several foreign troops have also been reported wounded in the assault.Afghan officials confirm that three suicide car bombs were used in the attack in the east of country, with fighting having lasted several hours, AP reports.Helicopters were firing at the military base, aiming at what appeared to be a militant gunman inside the compound as blasts were heard inside, Afghan officials stated.  The Taliban has claimed responsibility for the attack via email sent to reporters. Also, at least five bodies in Afghan army uniform were seen at the scene, an Afghan official told AFP, but it remains unclear if those were troops or attackers.The attack comes days after senior US officials said that 10,000 troops were to stay in Afghanistan past the 2014 exodus deadline.
You can share this story on social media: