Musk reveals radical new plan for X (aka Twitter)
The billionaire has announced that the social media platform will soon become the go-to "global address book"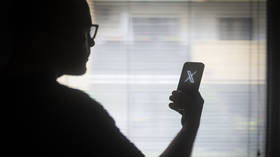 X, formerly known as Twitter, will soon allow users to make audio and video calls, the company's owner Elon Musk announced on Thursday, saying he aims to make the social media platform the go-to "global address book."
The feature will work on iOS, Android, Mac and PC, Musk stated, adding that users will not even be required to provide a phone number in order to make calls.
"That set of factors is unique," the billionaire claimed.
The announcement comes as Musk tries to go toe-to-toe with Mark Zuckerberg's META, which owns Facebook, WhatsApp and Instagram. The ability to make video and audio calls would put X in competition with those apps.
However, cybersecurity experts have raised concerns about the issue of safety if X were to implement the new feature, particularly after Musk hinted at plans to scrub the 'block' function from every aspect of the platform except direct messaging.
Jake Moore, a Global Cybersecurity Advisor at ESET, told the Daily Mail that the introduction of video and audio messaging could potentially result in a wave of spam and unsolicited calls, unless it is implemented properly.
"It seems Musk has once again got an idea in his head but not yet planned it through completely," Moore told the outlet.
He noted that while calls via social media apps already exist on platforms like Instagram, without a block feature, X would have to "adopt a way of keeping unsolicited calls from reaching users wanting to remain private."
Musk's decision to remove the block function has been met with pushback from users. However, the billionaire has argued that allowing people to block other users, aside from DMs, "makes no sense" as a "mute" function already exists on the platform. He has also decried "giant block lists" on Twitter – downloadable lists of accounts that users can block en masse – stating that they "mess up the recommendation system."
Instead, Musk had previously suggested that the function should be replaced with a "stronger form of mute".
In its current form, 'mute' allows users to hide followers from their feed, but the muted accounts can still see the content. 'Block', on the other hand, completely bars any interactions between the two users.
Musk has not yet given specifics on how the blocking function would be removed, or if it will be replaced by a similar feature.
You can share this story on social media: