Google Maps responds to claims that it unblurred Russian military bases
The company has rebutted reports on social media claiming it revealed Russia's strategic facilities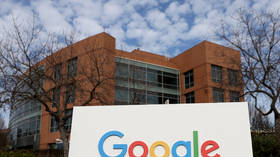 Google has denied making any changes to how it shows Russia's strategic military facilities on its Maps service. The statement came on Tuesday in response to reports claiming that Google Maps had unblurred Russia's military airfields and navy warships.
On Monday, an unverified Ukrainian Twitter account linked to the country's armed forces posted a handful of satellite images, with the caption reading "Google Maps has opened access to Russia's military and strategic facilities." The account in question has been cited several times by the official account of the country's Defense Ministry.
The post features four images, two of which appear to show military airfields with several stationary fighter jets, while the other two depict what looks like navy warships. The tweet claimed that "now everyone can see a variety of Russian launchers, intercontinental ballistic missile silos, command posts and secret ranges with a resolution of about 0.5 meters per pixel."
The post had been retweeted nearly 2,500 times and cited by several media outlets by Tuesday morning. One of the reports caught the attention of Google Maps. The service's account on Twitter informed media outlet NEXTA, which is banned in Belarus, that "we haven't made any blurring changes to our satellite imagery in Russia."
Hi there, please note that we haven't made any blurring changes to our satellite imagery in Russia.

— Google Maps (@googlemaps) April 18, 2022
The Verge outlet directly reached out to Google for comment on Monday. In an email, the tech giant's spokesperson, Genevieve Park, confirmed that the company had not "made any blurring changes to our satellite imagery in Russia." According to The Verge, at least one of the images featured in the original tweet is indeed accessible on Google Maps, depicting what the outlet described as an "active Russian military site." On top of that, the journalists say they were able to locate a few other military facilities in Russia with the help of Google Maps.
The article concluded that these sites were visible before Russia launched its military campaign against Ukraine in late February. The Verge noted that a number of similar installations in other countries, including in the US, can be freely viewed on Google Maps as well. The article did mention, however, that images were heavily pixelated in some cases, such as in the case of the French Air Force's air base 705 on the outskirts of Tours.
Since late February, Google has taken a number of steps in response to the Kremlin's military campaign, halting ad sales in Russia and blocking Google Pay. YouTube has also blocked a number of channels belonging to Russian state-funded media, including RT.
The Russian government has threatened the tech giant with hefty fines in response, demanding that Google restore access to the banned media outlets' channels.
Russia attacked its neighboring state in late February, following Ukraine's failure to implement the terms of the Minsk agreements, first signed in 2014, and Moscow's eventual recognition of the Donbass republics of Donetsk and Lugansk. The German- and French-brokered protocols were designed to give the breakaway regions special status within the Ukrainian state. The Kremlin has since demanded that Ukraine officially declare itself a neutral country that will never join the US-led NATO military bloc. Kiev insists the Russian offensive was completely unprovoked and has denied claims it was planning to retake the two republics by force.
You can share this story on social media: