#Romanovs100 nominated for Webby Awards 'internet Oscar' & your vote counts!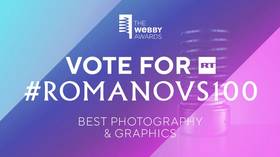 RT's multi-platform social media project about the Romanov family is up for a Webby in 'Best photography and graphics' category. With an ongoing open vote, you can help the digital photo-narrative make history.
#Romanovs100 reviewed the last decades of the Russian Empire as seen through the lenses of the Romanov family's cameras using accounts on four social networks. Each platform showcased its own narrative, format and content. The project was chosen for nomination out of more than 13,000 entries.
Click/tap HERE and cast your vote for #Romanovs100.
The Webby Awards is the most established internet awards, annually presented by the the International Academy of Digital Arts and Sciences. In 2018, a project by the same team – #1917LIVE – won the Webby's People's Voice award for 'Best Use of Social Media.'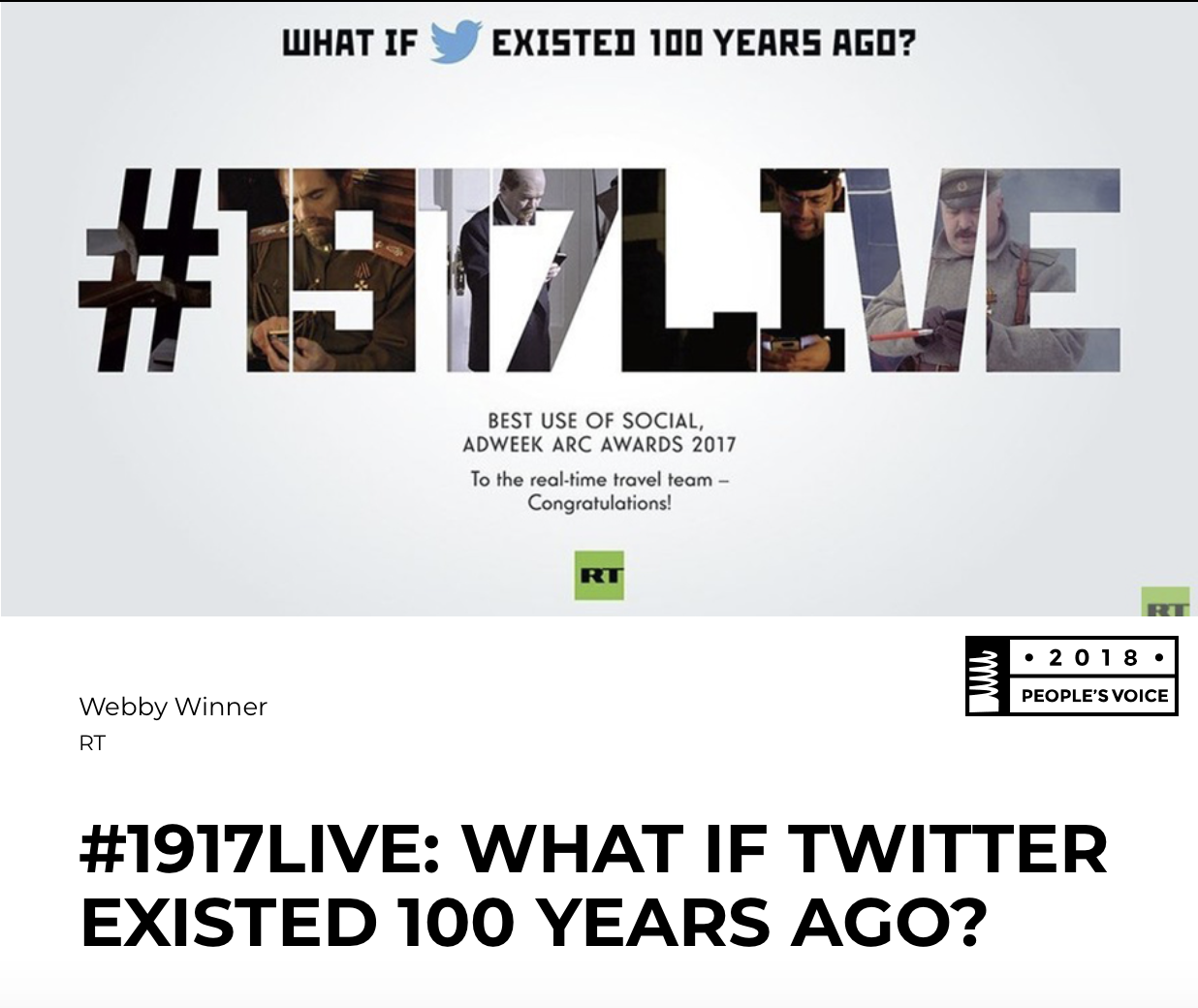 #Romanovs100 has already won at the Drum Content Awards for the 'Best News/Media/Publishing Content Marketing Strategy/Campaign', and took a silver Clio Entertainment award for 'Television/Streaming: Original Content, Branded Entertainment' as well as two wins in The Drum Social Buzz Awards: 'Most innovative use of social media' and 'Best international strategy.'
In spring 2019, #Romanovs100 took silver at the Promax Europe Awards and was named as a finalist in six categories at this year's New York Festivals.
The results for the 2019 Webby Awards will be announced on April 23. Learn more about #Romanovs100 short documentary videos, original music, 100-year-old photos in spherical mobile view, digital colorization, real-time blogs by historical characters, VR animation and a unique AR photo album, by visiting the project's website HERE.