Drug-busting Duterte quips smoking pot 'keeps him awake'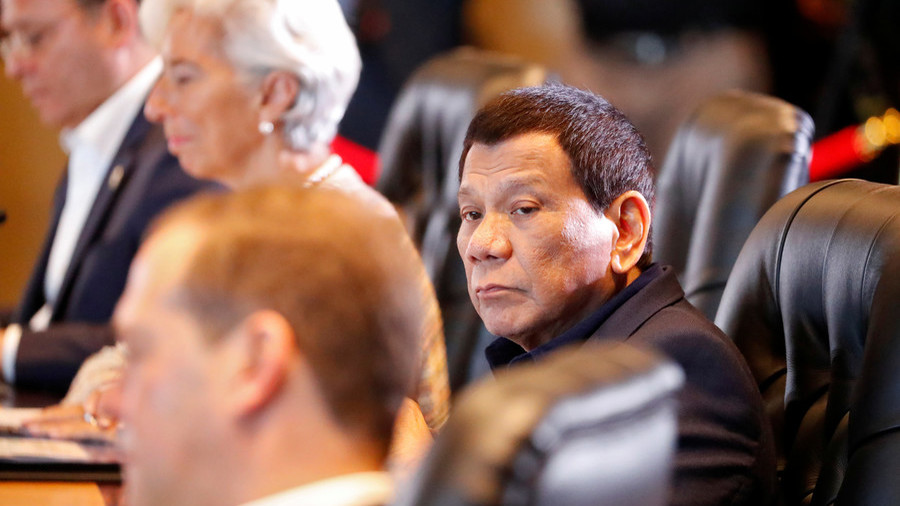 Philippine President Rodrigo Duterte, who has waged a controversial crusade against drugs, said that smoking pot helps him keep fit at events that are too tedious for a man of his age. He later said he was "cracking a joke."
Duterte has said he had to take marijuana to "stay awake" as the "killing activity" during the Association of Southeast Asian Nations (ASEAN) summits takes a toll on his health, local media reported on Monday. "It doesn't work with others," he added.
Brutal crackdown on drug dealers and crime rings became the backbone of Duterte's policies. The anti-drug crusade unleashed by an unrestrained Philippines president has claimed more than 20,000 lives by the government's own count. Duterte has bragged he personally killed suspects during his time as mayor of Davao.
With heads of state admitting the use of marijuana on duty still being a rare thing today, international media rushed to report the stunning remark. However, in less than an hour Duterte retracted the remark and said he was just kidding to keep the audience entertained.
"Of course [I was joking]," he was quoted by the Philippine Star. "I want to shake a tree in the middle of a [speech]… You know, I crack jokes," the president said.
Earlier, Duterte garnered media attention when he skipped several events at the ASEAN summit in Singapore. "He took power naps to catch [up] on sleep," presidential spokesman Salvador Panelo said in mid-November, adding that "some quarters are making a big fuss of the President skipping a few meetings."
Duterte said other leaders were also falling asleep during the lengthy discussions at the summit. In addition, tight schedules were not the only thing to complain about.
Also on rt.com
'My only sin is the extrajudicial killings': Duterte's strange 'confession' dismissed as 'playful'
The president found the food served at ASEAN summits so unappetizing that he had to bring his favorite local dishes, canned beef and dried fish. "The food is awful, my god," Duterte complained, adding that preparing meals on his own produces specific smells coming out of his room.
Naps aside, there has been public concern over Duterte's health due to his skipping of other meetings in the past. Back in 2016, the Philippines leader admitted he takes fentanyl, an opiate pain-killer, to alleviate the pain caused by a spiral injury.
Think your friends would be interested? Share this story!