'What's wrong with that?' Duterte skipped meetings at key Singapore summit for 'power naps'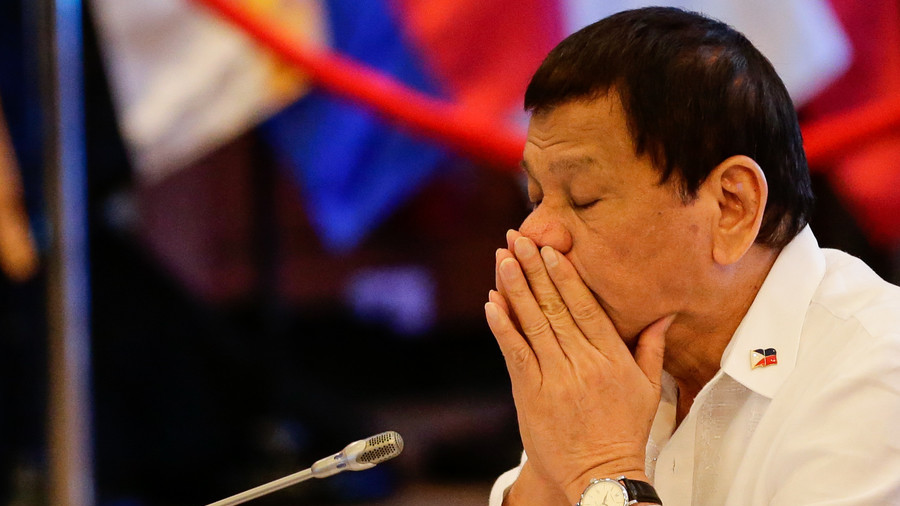 Philippines President Duterte raised a few eyebrows when he gave "power naps" as an excuse for missing key meetings at a Singapore summit. The president, however, said that he simply doesn't get the hype surrounding it.
President Rodrigo Duterte was among the world leaders and top officials taking part in the South-East Asian Nations (ASEAN) meeting in Singapore this week.
But the Philippines leader, who is renowned internationally for his bizarre and equally controversial comments, failed to turn up to four out of 11 appointments on Wednesday.
"He took power naps to catch (up) on sleep," presidential spokesman Salvador Panelo said, adding that "some quarters are making a big fuss of the President skipping a few meetings."
Duterte himself then took to his own defense on Thursday morning: "What's wrong with my nap?"
The tough talking president then doubled down, saying he still hadn't had enough rest, but it was sufficient "to sustain the endurance for the last days."
That aside, Panelo dismissed speculation that Duterte's absence was due to health issues.
There has been public concern over the Philippines president's health due to his skipping of meetings in the past and because he has publicly discussed his ailments since gaining power in 2016.
That same year, the leader – who has made a name for himself in the brutal war on drugs in his country – ironically admitted he takes fentanyl, an opiate pain-killer, to alleviate the pain caused by a spiral injury.
If you like this story, share it with a friend!