'Precision strike?' US coalition targets ISIS butcher, Syria says the missiles hit army positions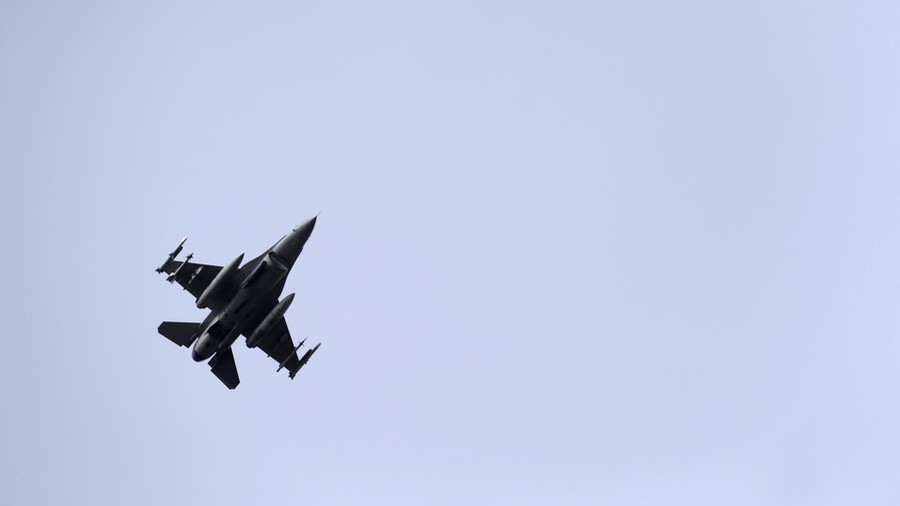 The US-led coalition says it targeted a top Islamic State terrorist commander who was involved in the beheading of a US officer and posed an "imminent threat." Local media, however, claim the airstrike hit Syrian Army positions.
"Coalition forces conducted precision strikes against a senior ISIS [Islamic State, IS] member, Abu al Umarayn, and several other ISIS members on Dec. 2 in the Badiyah Desert," after determining an "imminent threat" from the cell, a spokesperson for the US-led Operation Inherent Resolve told RT in a written statement, without elaborating on the success of the mission.
While the US-led forces insist their pinpoint strikes targeted only the cell involved in the beheading of former US Army Ranger and aid worker Peter Kassig in November 2014, local media claim the strike actually "supported" terrorists instead.
Also on rt.com
Over 120 civilians killed by US-led coalition airstrikes in Syria in 1 month – Russian military
The coalition fired "several missiles" targeting the Syrian Arab Army's positions in the eastern Homs countryside south of al-Sekhneh, allegedly causing some "material damage," but no deaths or injuries, SANA news reports.
The US and coalition presence on its soil is an act of aggression and a violation of the country's sovereignty, Damascus has repeatedly asserted, raising the issue with the United Nations, with the international community remaining deaf to the Syrian government's pleas.
Damascus believes that, besides directly supporting terrorist organizations with such presumably accidental strikes on Syrian forces, the American presence further discourages those armed militants who, following the virtual defeat of Islamic State may now be considered 'moderate', from engaging in any constructive talks with the government.

Washington, however, insists that American troops are in Syria indefinitely and would not leave until their mission of eradicating terrorism is complete. In September, National Security Advisor John Bolton added that US troops will remain in Syria until Iran withdraws its forces – even though they were officially invited by Damascus, unlike the Americans.
Over the four years since its intervention in Syria and Iraq as a spearhead of the 'international coalition' against ISIS, the US has contributed to at least 1,124 civilian deaths, according to its own estimates. Yet citizens on the ground and human rights groups believe the number to be much higher, especially in places like Raqqa, where bodies are still being pulled from beneath rubble more than a year after the city was "liberated."
Also on rt.com
'Left to count their dead': Striking report breaks MSM silence on plight of 'liberated' Raqqa
Think your friends would be interested? Share this story!
You can share this story on social media: