Canadian Supreme Court orders Vice Media to hand over materials related to suspected ISIS fighter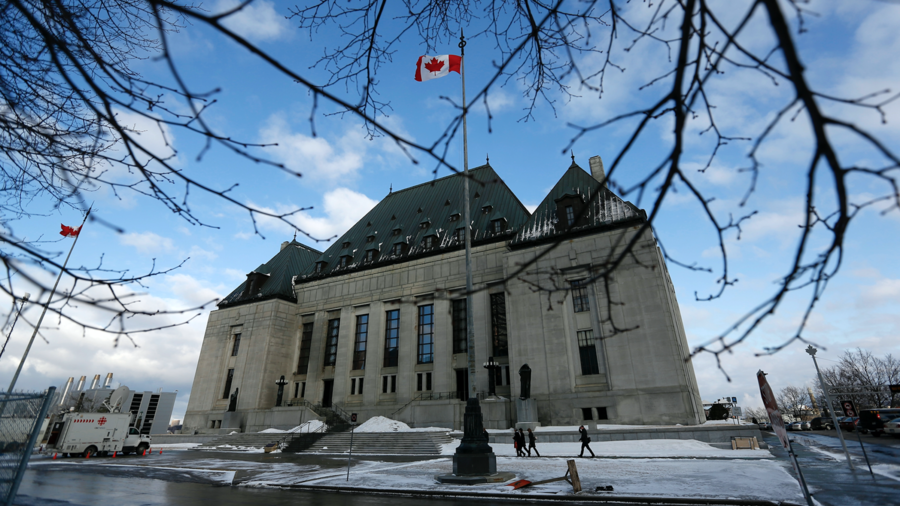 Canada's Supreme Court has ordered a Vice Media reporter to hand over material gathered on an accused terrorist, raising questions about the rights of journalists. The outlet called the ruling a "dark day for press freedom."
In a unanimous 9-0 ruling on Friday, the court ordered that reporter Ben Makuch must hand over his materials on a man by the name of Farah Mohamed Shirdon. Makuch wrote three articles about Shirdon and his involvement with Islamic State (IS, formerly ISIS) in 2014.
The ruling was due to the fact that it found Canada's interest in prosecuting crime to be greater than the media's right to privacy in its news gathering, the Toronto Star reported.
Shirdon, a Canadian citizen, left for Turkey in March 2014 and then appeared in an Islamic State propaganda video that turned up on the internet. In the footage, he tore up his Canadian passport, threw it into a fire, and said: "With help from Allah, we are coming to slaughter you."
The Royal Canadian Mounted Police (RCMP) has been actively in pursuit of Makuch's materials since 2015, when it obtained a production order under the Criminal Code. It directed Vice Media and Makuch to hand over all documents and data relating to communications with Shirdon, who is now believed to have been killed.
Refusing to give it to authorities so easily, Makuch brought an application to end the production order. That was, however, dismissed, and the decision was upheld by the Ontario Court of Appeal.
The case then went to the Supreme Court, which began hearing arguments in May. Vice Media's argument was that lower courts had not been correctly applying nine conditions previously set out by the Supreme Court when it comes to assessing the reasonableness of a media outlet search. The Supreme Court justices sided against the media outlet on Friday.
Also on rt.com
'It can turn around': Trump would rather tolerate 'fake news' than accept 'censorship'
One of the justices, Michael Moldaver, wrote that the production order issued for Makuch's materials should stand because handing them over would not reveal a confidential source, and no "off the record" or "not for attribution" communications would be disclosed.
STATEMENT: I am profoundly disappointed in today's ruling, not just as an appellant in this case or a reporter, but as a citizen of Canada. It is truly a dark day for press freedom around the globe at a time where journalism is unquestionably under attack everywhere.

— Ben Makuch (@BMakuch) November 30, 2018
Speaking after the ruling, Vice Media called it a "dark day for press freedom, which is a basic tenet of democracy...while we've lost this battle, nothing can shake our belief that a free press is instrumental to a truthful understanding of the world in which we live."
Like this story? Share it with a friend!
You can share this story on social media: