How Trump & Putin ignored each other at G20 in PHOTOS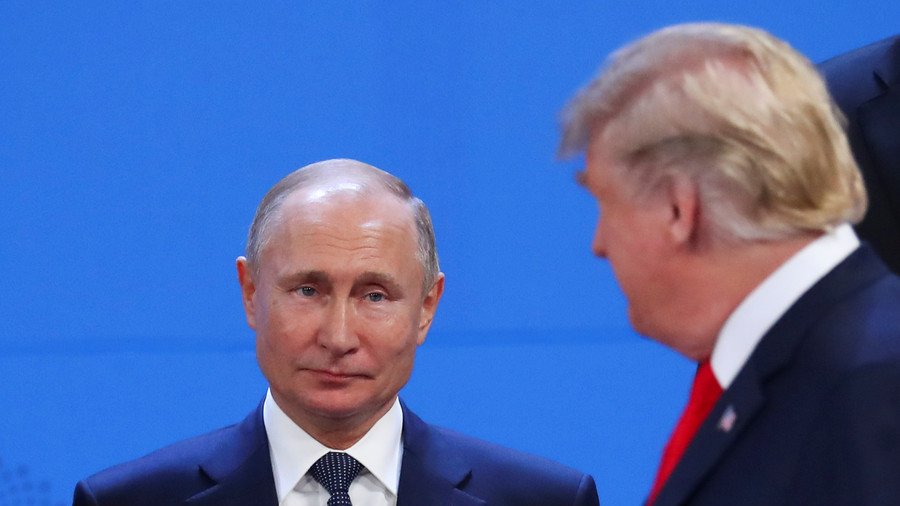 The presidents of the US and Russia apparently haven't even said hello or shaken hands at the G20 summit, after their planned meeting was canceled. But as the two almost crossed paths, cameras captured their glances and smiles.
While any possible interaction between Vladimir Putin and Donald Trump has seemingly slipped past the video cameras, the tense moment the US president walked past his Russian counterpart was caught in photos.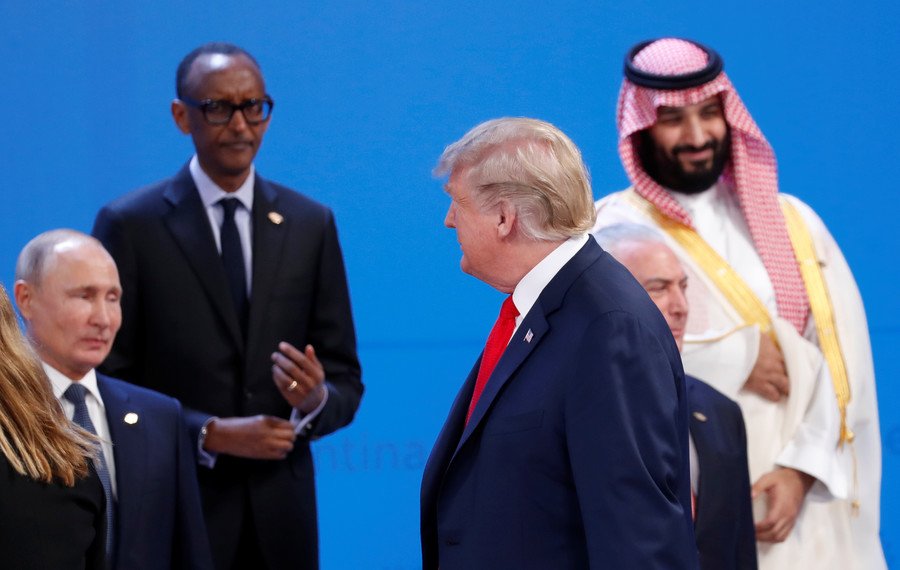 The two leaders have apparently ignored each other completely.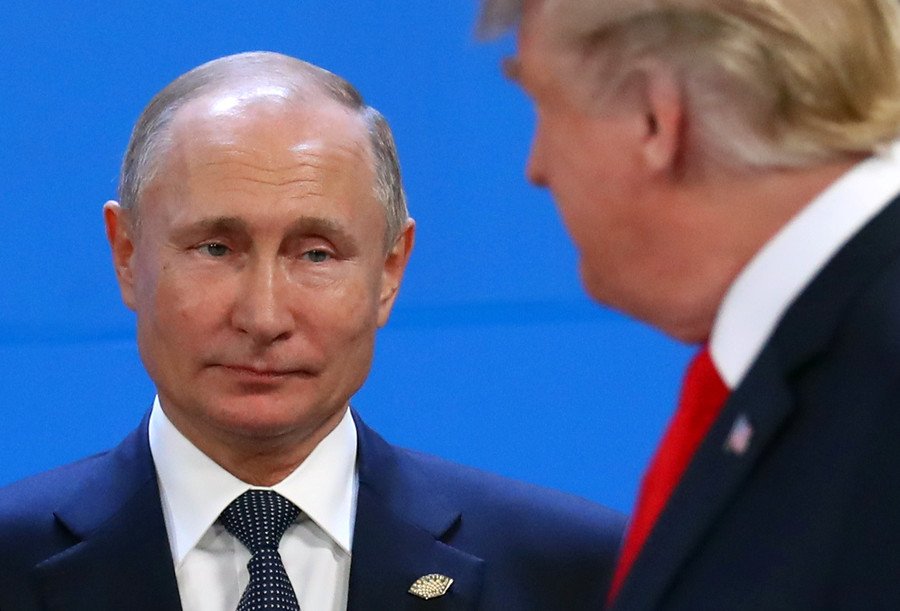 Trump engaged in a chat with other leaders, while Putin had a good laugh together with the Saudi Crown Prince Mohammed bin Salman and even "high-fived" him after the G20 "family photo."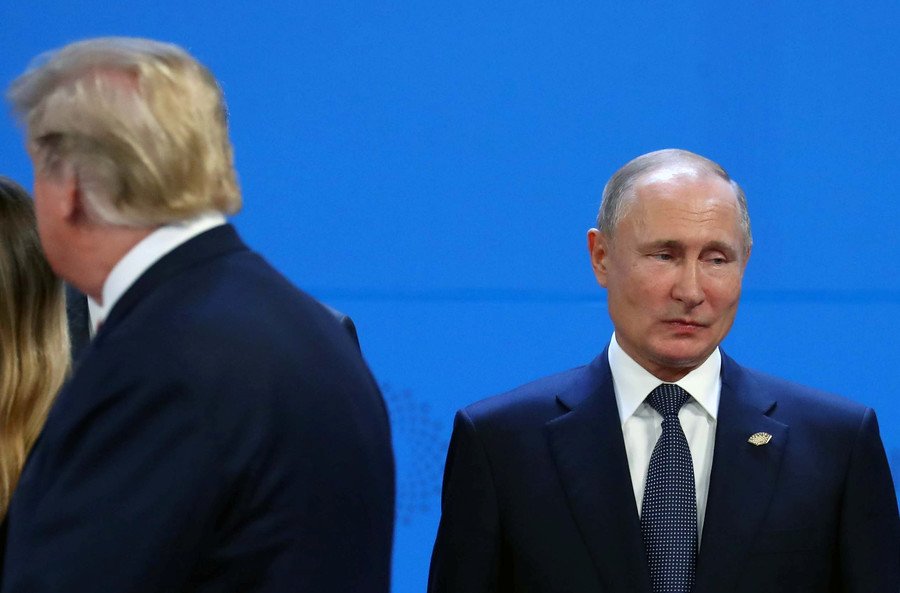 While the two leaders had planned to hold talks during the summit, the meeting was cancelled at the last moment by the US. Trump cited the recent incident between the Ukrainian Navy and the Russian Coast Guard as the reason, while Moscow doubted his true motives.
Also on rt.com
Putin high-fives MBS at G20, but did he shake Trump's hand? (VIDEO)
It still remains unclear whether the two presidents will so much as exchange pleasantries at the G20 summit, which is taking place in Buenos Aires, Argentina.
Like this story? Share it with a friend!
You can share this story on social media: