#Romanovs100 wins 'Most innovative use of social' and more in Drum Social Buzz 2018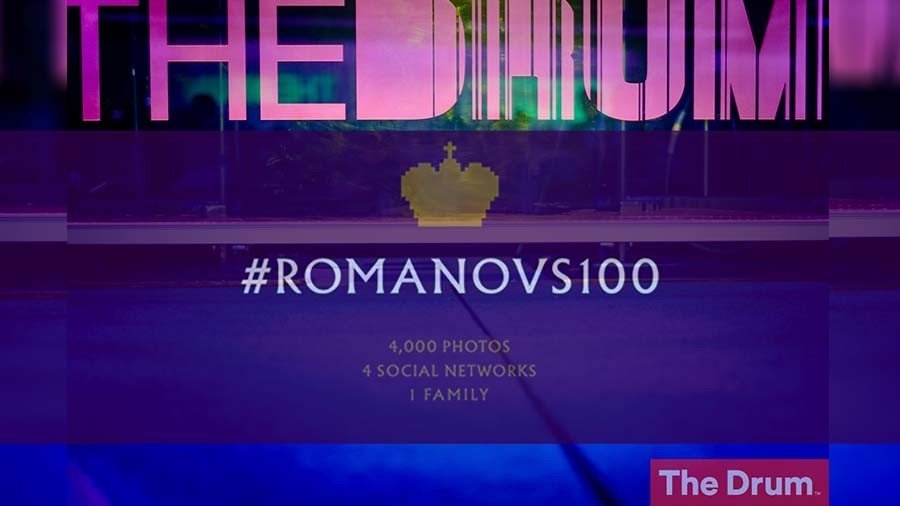 #Romanovs100 wins 'Most innovative use of social' and 'Best international strategy' and is marked 'highly commended' in 'Best use of imagery' at the Drum Social Buzz 2018 awards in London.
In 'Most innovative use of social'#Romanovs100, a social media history project about the Romanov family, competed against Virgin, Adidas, Nestle and Samsung. This year, the project has already won a Silver Clio Entertainment award in 'Television/Streaming: Original Content' and a Drum Content Award in 'News/Media/Publishing Content Marketing Strategy/Campaign'.
For nearly 40 years, The Drum has been Europe's largest marketing website, making the Awards a highly prestigious competition for the industry. This year's panel of judges came from an impressive background, with representatives from Dentsu Aegis Network, Ogilvy, Disney, and NASA, to name a few.
#Romanovs100 ran for 100 days in 2018 as an unfolding image-based story about the last reigning royal family of Russia – in 4,000 photographs that they themselves took. It was timed to commemorate the Family's execution by the Bolsheviks and played out on four social media platforms, each offering its audience a different experience.
Using Instagram, Twitter, Facebook, and YouTube, the team published unique yet independent content, amplifying each platform's voice while reaching an audience that could choose whether to follow on all platforms for a bigger picture, or to focus on just one or several preferred accounts. In November, #Romanovs100 released an OST written for the project by famous Russian musician Peter Nalitch.
You can share this story on social media: