OST #Romanovs100: The life and death of the Romanov family in music by Peter Nalitch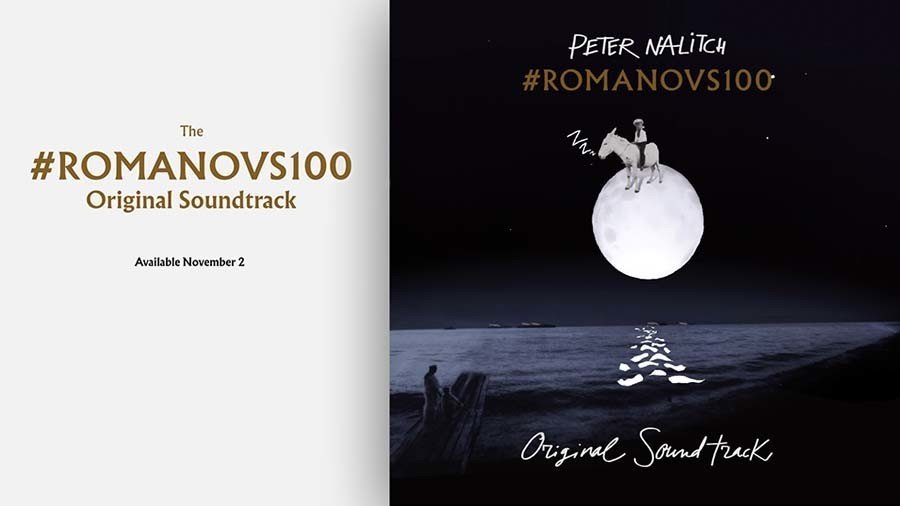 The original soundtrack which famous Russian composer and singer, Peter Nalitch, wrote especially for #Romanovs100, dedicated to the last reigning Romanov family, is now out and available for download.
For 100 days of summer 2018, #Romanovs100 delivered the Romanov family's personal story as well as the bigger picture of a falling empire through 4000 photos the Romanovs took themselves over a century ago. This vast visual collection was carefully distributed via four social media sources resulting in an elegant narrative, unique for each platform.
The task was to transform the visual aesthetic of the Romanovs' family albums into sound — for several months the team worked closely with the musician to transmit the essence of photographs into music. The challenge was to create a wide-ranging audio narrative that would capture the atmosphere of early XX century life and portray the Romanovs as a kind and loving family.
Explaining the idea behind the album, Nalitch said: "The music has a lot of light in it — we didn't want it to be plain tragic. Sometimes it is playful, sometimes thoughtful, sometimes it is boundlessly Russian, sometimes rhythm-obscure."
#Romanovs100 culminated with the release of 'Romanovs Lullaby' music video that came out on 17 July 2018 — marking exactly 100 years since the royal family was murdered.
The video is a take on a dream Tsarevich Alexei might have had in order to bring the photographs to life. The clip features VR animation made by Great Gonzo Studio. Drawn and animated with virtual reality in mind, the clip was turned into a unique 360 experience.
"'Lullaby' is an adventure into a dream of young Tsarevich Alexei — a mixture of child fantasies, kids drawings and photo-memories. It's an amazing children's world where reality is augmented with fantasy and imagination." #Romanovs100's creative producer Kirill Karnovich-Valua explained.
All in all Nalitch, a 2010 Eurovision contestant, wrote 17 orchestral tracks that were used in the #Romanovs100 mini-documentary videos on YouTube and Facebook, and in trailers and teasers. All the tracks were recorded in the legendary Mosfilm studios in Moscow, using one of the greatest rooms in Russia for orchestral sessions, where such giants as Angelo Badalamenti and Michel Legrand recorded their music.
The album is available for streaming and download on https://music.romanovs100.com/ and also on platforms including Apple Music, Google Play, Spotify, Bandcamp, Yandex.Музыка and Soundcloud.


To find out more about #Romanovs100 head to the website or explore each platform separately: YouTube hosts mini-documentaries about Russian history, Twitter offered a POV linear narrative from accounts of the Emperor, his wife and children, Facebook provided insightful long-reads and a unique panoramic experience, while Instagram focused on visual aesthetics combined with surprising snappy facts about the family and Russian history.
You can share this story on social media: