#Romanovs100 wins silver at Clio Entertainment in LA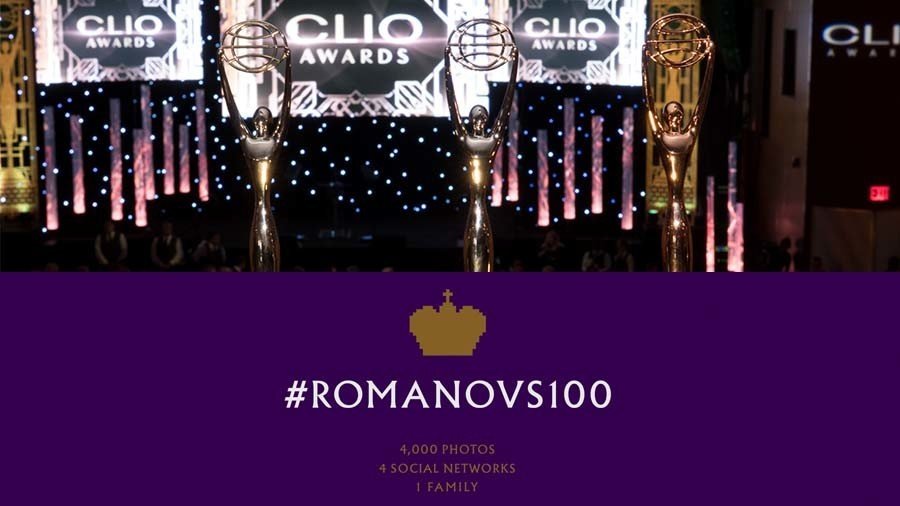 RT's historical project dedicated to Russia's last reigning family – the Romanovs, took silver in LA at the prestigious Clio Entertainment Awards.
#Romanovs100 won silver in the Television/Streaming: Original Content category – a second award for the project following a gold in News/Media/Publishing Content Marketing Strategy/Campaign at the Drum Content Awards in London. The project ran for 100 days in 2018 commemorating the centenary of the Romanovs' execution – a visual narrative about the Romanov family in 4000 photos from their private archives, images they took themselves being avid photo enthusiasts.
#Romanovs100 won the award for three original promo videos it created to support the project – historical re-enactments that brought still images from the Royal archive to life. These videos were shot using 16 and 18 mm film cameras to create an authentic visual sensation.
Founded in 1959, The Clio Awards is an esteemed international awards competition for the creative business to celebrate high achievement in advertising. This year's winners include Westworld, Stranger Things and Breaking Bad.
In 2017 the team behind #Romanovs100 ran an interactive Twitter-based simulation of the Russian Revolution – #1917LIVE. This week the project won bronze at Epica Awards in Publication Design for a book that was published after one year and over 7,000 tweets. The Book is a successful example of how online storytelling could and should be turned into a publication available for free download globally.
Like this story? Share it with a friend!
You can share this story on social media: