Russia's royal baby: Moscow beauty queen who married Malaysian king visits fertility clinic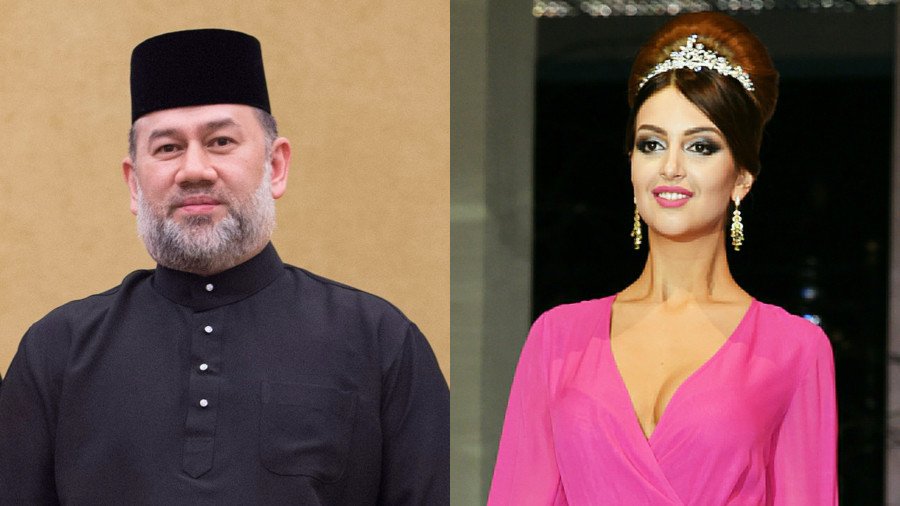 The Moscow beauty queen who married the King of Malaysia is preparing to have children with her new husband. According to insiders, the newlyweds visited a fertility clinic in Germany days before their lavish Moscow wedding.
25-year-old Former Miss Moscow Oksana Voevodina married Sultan Muhammad V of Kelantan, 49, last week in a ceremony in the Russian capital. She also reportedly converted to Islam earlier this year for her new Sultan husband.
The photos of Malaysian King Sultan Muhammad V's wedding with Russian beauty Oksana Voevodina in Moscow that have been viralled by puzzling Malaysian netizens via social media pic.twitter.com/VzQlsEmb7K

— Kuala Lumpur Reporter (@KL_Reporter) November 24, 2018
The Malaysian king is apparently anxious to start a family, after his first marriage produced no children. Although the monarch in Malaysia is elected, with Muhammad V's reign ending in 2022, the king is reportedly eager to give his country an heir.
Voevodina's press secretary Maria Shakhova confirmed the trip to Germany for "treatment".
She explained that it was during a visit to the German clinic that the beauty queen persuaded her new husband "to fly to Moscow for two days and arrange a Russian wedding." The pair were already legally wed in Malaysia.
Also on rt.com
From little 'bandit' to queen: Ex-Miss Moscow marries Malaysian king (PHOTOS)
The duo's Russian wedding incorporated both Muslim and Russian traditions. The groom wore traditional Malay garb and the bride a sparkling white wedding dress. Guests dined on halal food and no alcohol was served.
Like this story? Share it with a friend!
You can share this story on social media: