Washington fuming after Hungary refuses to extradite 2 Russians sought by US, sends them to Moscow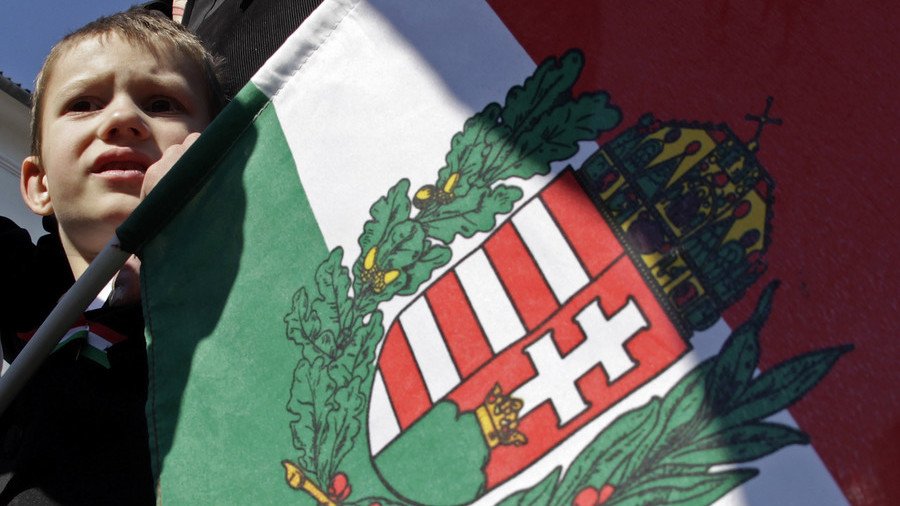 In what looks like a rare case of defying Washington's demands, Hungary has "disappointed" the US State Department by not extraditing two Russian nationals targeted in a US sting op and instead handing them over to Moscow.
The recent case of the two alleged gun runners, a father and a son both named Vladimir Lyubishin, was brought up Tuesday by State Department spokeswoman Heather Nauert, who lambasted Budapest's decision to reject the extradition request from Washington.
"Hungary is a partner and friend of the United States, but this decision raises questions about Hungary's commitment to law enforcement cooperation," she said, lamenting that Hungary has instead honored Moscow's request.
"The United States is disappointed in the Hungarian government's decision to extradite the Lyubishins to Russia," Nauert said.
According to Hungarian media, the two men were running a business buying and reselling military surplus material decommissioned by the Hungarian army. In 2015 they were approached by an arms broker named Hamit Nasirlioglu, who sought to supply weapons to a Mexican arms cartel. The proposal was part of a sting operation by the DEA, the US law enforcement agency fighting illegal drug trafficking.
READ MORE: Butina prosecutors wrote their own James Bond novel with sex allegations – and the media loved it
The deal was busted in November 2016, and the US sought extradition of the three suspects. Nasirlioglu was handed over in March 2017, but the Lyubishins managed to stall the extradition by applying for an asylum in Hungary. This was rejected, and Russia laid a claim on the pair on the basis of their nationality.
Also on rt.com
Ecuador won't last forever: Assange will likely stand trial in US, ex-CIA director says
Hungary eventually decided that Russia's request trumped the American one, and in August the two suspects were delivered to Moscow, where they are reportedly held in a pre-trial detention in the notorious Matrosskaya Tishyna prison. They both claim to be innocent of the crimes they have been accused of by the Americans, which relate to smuggling of arms and narcotics, according to their lawyer. They insist they thought the deal was a legit supply of weapons to Nicaragua.
READ MORE: Russian Human Rights ombudsman seeks Trump's pardon for jailed pilot Yaroshenko
While Russia has not yet publicly commented on the case, it has been vocally complaining about similar operations by the US targeting Russians, which Moscow sees as examples of the US imposing its jurisdiction on other nations. Victor Bout and Konstantin Yaroshenko, who are now serving lengthy terms in American prisons, are the most-publicized cases of that kind.
Like this story? Share it with a friend!
You can share this story on social media: