Nurse's sex guide: Rambunctious elderly given help to masturbate & download porn by care homes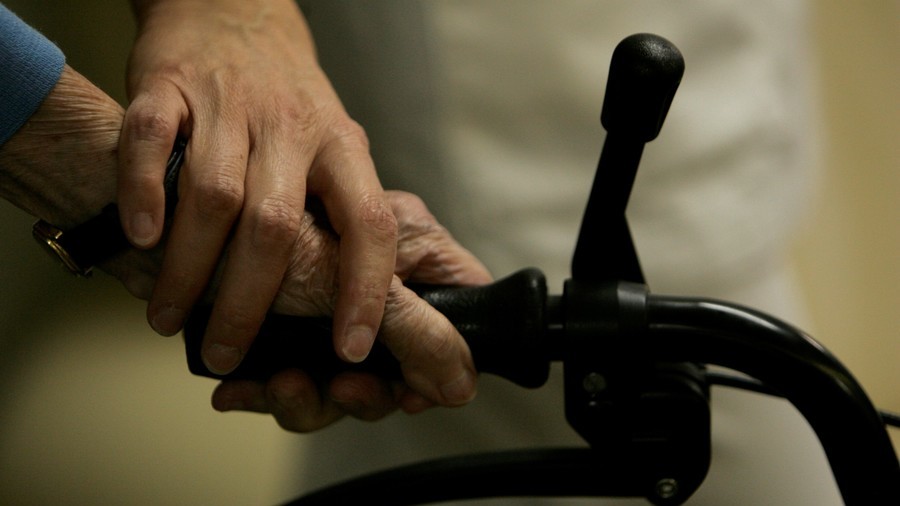 Because sexual appetite doesn't have to dwindle in one's advancing years, UK nurses are being issued with guides on how to help elderly patients download porn and carry out sexual relationships in care homes.
Labeled 'Older people in care homes: Sex, Sexuality and Intimate Relationships,' the guidelines are a reminder from health authorities that just because the sands of time might be tipped against you, doesn't mean you're not entitled to some afternoon delight or bedroom rodeo.
The handbook, published by the UK's Royal College of Nursing, aims to help care assistants "offer environments which facilitate individual rights and choices in sexuality expression."
READ MORE: 'Kim Kardashian or girl next door': Sex doll company makes models of women without their consent
It offers guidance on consenting adults living in a care home situation, advising that people with the mental capacity to enter into a sexual relationship should be allowed to do so without interference. There are also sections discussing how staff can arrange for a pensioner to watch porn and masturbate privately.
In one case an elderly patient is helped to buy a laptop on which they can download pornographic material legally.
The sex guide also details how nurses are often faced with patients requesting sex toys and medication to help combat erectile dysfunction. One case study discussed in the health guide examines an incident where a married male patient enters into an affair with a woman with a care home.
"Reg tells staff that 'under no circumstances' are they to let his wife know about Mary," the guide states. "This is a concern to staff as Reg's wife visits him every Tuesday and they feel embarrassed that she does not know."
READ MORE: 'Best Sex Ed is Russian literature' – children's rights ombudsman
However, in such a situation care nurses are instructed to respect the patient's wishes.
"The staff do not have any basis on which to inform Reg's wife, as this would be a breach of his privacy and there are no safeguarding concerns," it states.
According to the Royal College of Nurses, the handbook, newly reissued last month, should help people who live in a care home to "have the same rights, choices and responsibilities they enjoyed at home provided that these do not impinge upon the rights of others."
Like this story? Share it with a friend!