Brexit's Irish border debate is 'trap laid out by EU negotiators' – MEP to RT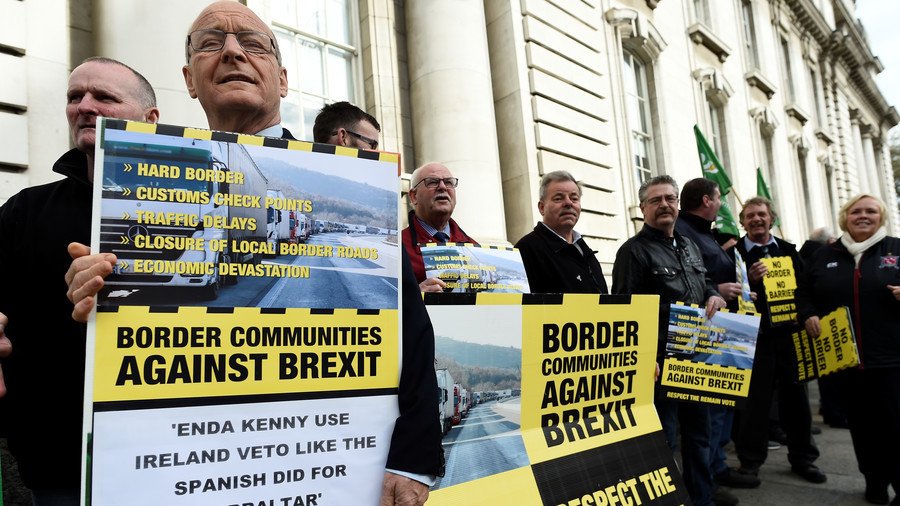 The panic surrounding what will happen at the Irish border after Brexit is nothing more than a "trap" that has been laid by European negotiators – and the UK government has fallen straight into it, MEP William Dartmouth told RT.
"The whole matter of the Irish border – which was never discussed during the referendum, not even by the [David] Cameron government... is in my view simply a trap set up by EU negotiators which the British government has fallen right into," Dartmouth told RT's SophieCo.
That very fact means that all of the British civil servants who have fallen for the charade "should never be allowed near any negotiation ever again, not even to buy a flat for themselves."
Meanwhile, the EU has also put "draconian" demands on the UK, Dartmouth said, while expressing confidence that those terms won't be passed through by Parliament. "They've created a new Versailles treaty on the UK and it isn't going to stick. It actually won't get through the House of Commons and even if it did it won't stick for any palpable period of time."
Dartmouth said he disagrees with British Prime Minister Theresa May's stance that a bad deal is better than no deal – particularly because "no deal" isn't actually as it sounds.
"A no deal is much better than a bad deal. And a no deal is actually a misnomer, it's a very misleading way of describing things. A no deal simply means we would trade under World Trade Organization (WTO) terms," he said, noting that the US, Russia, China, and others currently trade with the EU in that very way.
As for the possibility of a second referendum, which many who voted "no" to Brexit in the referendum are gunning for, Dartmouth says the notion is completely undemocratic.
"The so-called second referendum is a plan cooked up by a variety of people who ought to know a great deal better who didn't accept the result of the first referendum in the first place and are trying to reverse it by fair means or foul. And a second referendum is simply foul. Foul. It absolutely stinks."
Like this story? Share it with a friend!
You can share this story on social media: