Blast from the past: Floppy disks found in space (PHOTO)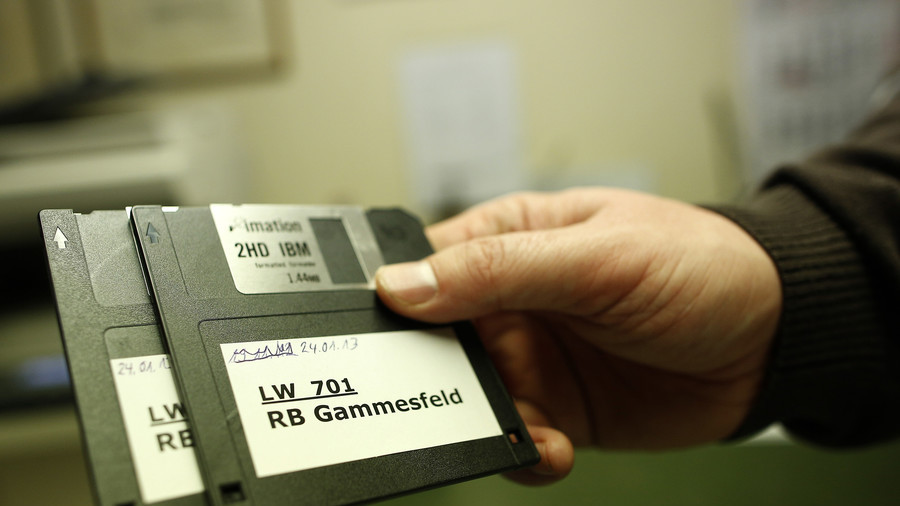 It appears the International Space Station – what some may deem the pinnacle of modern technology – is also home to some of the most outdated computer equipment from Earth.
Alexander Gerst, a European Space Agency astronaut and current ISS resident, was clearing out a locker that apparently hasn't been opened for decades, when he found that it was some kind of accidental technological time capsule.
Gerst shared a photo of his nostalgic discovery of a folder filled with old-school floppy disks on Tuesday. (For those too young to remember, floppy disks were used for computer storage before CDs and eventually USB sticks were invented.)
READ MORE: Alien bacteria & a drowning Italian: 5 craziest things from first 20 years on the ISS
The outmoded storage devices are labeled as containing Utilities for Windows 95/98, as well as 'Crew Personal Support Data Disk' for NASA astronaut William Shepherd and Russian cosmonaut Sergei Krikalev, who were both part of the Expedition 1 crew in 2000.
The ISS just celebrated its 20th birthday in orbit and continues to be a home for human space exploration (it's now larger than a six-bedroom house and has hosted more than 230 individuals from 18 countries), not to mention the groundbreaking scientific discoveries that have been conducted on board.

Like this story? Share it with a friend!
You can share this story on social media: