Game developer apologizes, restructures firm after outcry over imaginary anti-gay Chechen vampires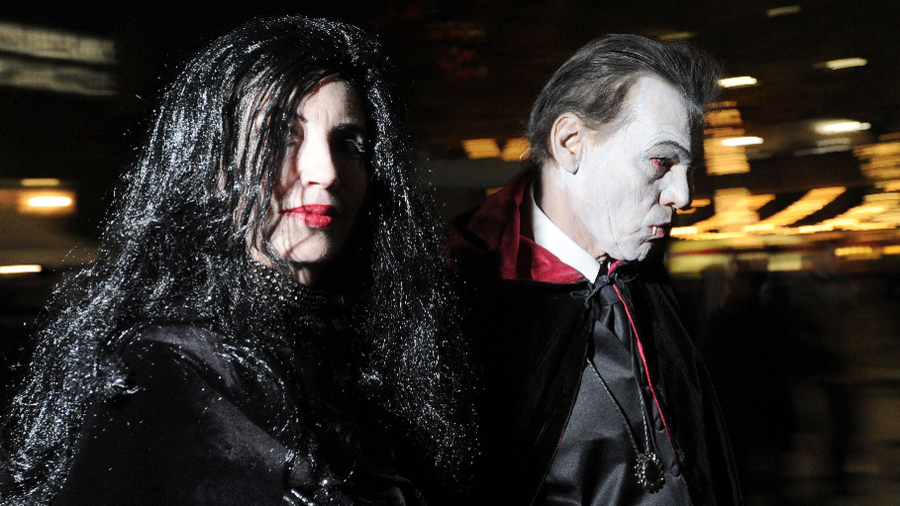 The developer of 'Vampires: The Masquerade' tabletop game will be restructured after complaints about the game's bizarre plot, in which vampires in Chechnya use the persecution of gay people to cover up their own existence.
The board game features bloodsuckers, who torture and feed on gay people, and wasn't long in Russia's Republic of Chechnya when the Swedish White Wolf company announced that sales of the 200-page explanatory 'setting' book, which was only just released, will be "temporarily suspended."
"The section on Chechnya will be removed in both the print and PDF versions," they pledged, adding that making these changes would take at least three weeks and would lead to delays in shipping of the product.
White Wolf made headlines earlier this week after media learned that their new 'Vampires: The Masquerade' orientation book characterized Russia's Republic of Chechnya as a haven for vampires.
According to the authors, in the game the undead rule the land through a powerful mafia-like structure, while the Kremlin-backed human leader of the republic, called Sultan Ramzan, is merely their puppet. This puppet, a namesake of the current head of Chechnya, Ramzan Kadyrov, is described in the game as the pursuer of a lavish lifestyle who feeds his enemies to predators in his personal zoo.
As for the international outrage over the alleged persecution of homosexuals in Chechnya, it's actually a sophisticated media campaign to distract attention from the very existence of vampires. But it doesn't mean that the LGBT community is out of harm's way in the fictional version of Chechnya, as the undead torture, kill and use them as food.
White Wolf acknowledged that this time their imagination led them to the wrong place, saying that "horror should not be afraid to explore difficult or sensitive topics, but it should never do so without understanding who those topics are about and what it means to them."
"In the Chechnya chapter… we lost sight of this. The result was a chapter that dealt with a real-world, ongoing tragedy in a crude and disrespectful way," the statement read.
The developers apologized and said that they should've filtered the inappropriate content before the book went to print.
The whole scandal has also led to significant changes to the company itself, with the statement informing that "White Wolf will no longer function as a separate entity," but is to be restructured as part of publisher Paradox.
READ MORE: Tender strongman: Chechnya's Kadyrov rides swings in search of 'purity and good nature'
It was the second time the game developer found itself in hot water in recent months. White Wolf was also accused of drawing inspiration from neo-Nazi and white-supremacist ideology, but has vigorously denied the claims.
If you like this story, share it with a friend!
You can share this story on social media: