'We're feeding a monster': Resigned Israeli defense minister gives last sinister warning about Hamas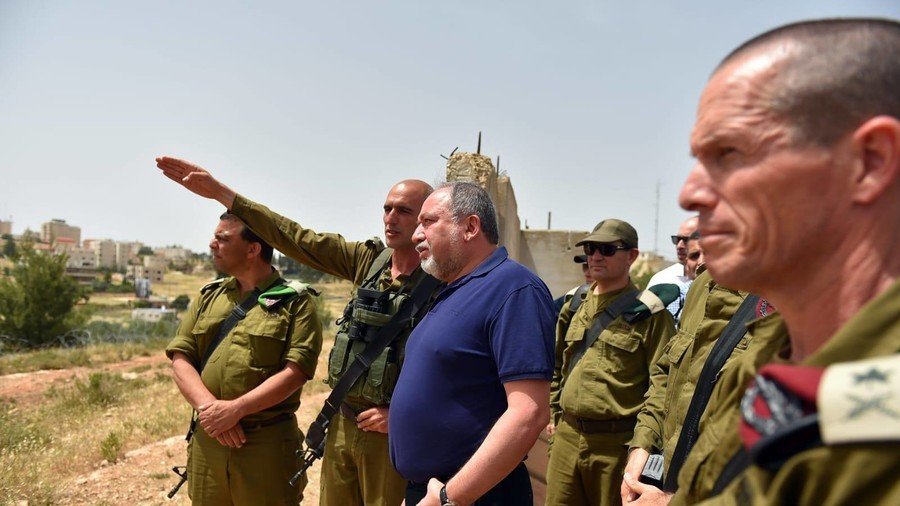 Israel's outgoing defense minister has slammed the security cabinet for capitulating to Hamas and terrorism, blaming politicians for feeding a "monster" that will soon match the power of the Lebanese Hezbollah.
Accusing the Israeli security cabinet of effectively granting "immunity" to Hamas by accepting the terms of an Egyptian-brokered ceasefire deal, which halted boiling-hot hostilities on the Gaza strip this week, Avigdor Lieberman, in his last official speech, slammed what he called the leniency shown by the current Israeli leadership to the Sunni fundamentalist organization.
We are currently feeding a monster, which if we don't stop its rearmament and force-building, in a year we will get a twin to Hezbollah with all that entails.
After his farewell tour for IDF commanders and soldiers, the outgoing chief of the Israeli army reiterated his firm belief that IDF should have dealt with Hamas "much earlier in a much more determined manner," right after the Great March of Return protests erupted on the Gazan border. Blaming the Israeli politicians for "capitulating to terror", the Israeli hawk also slammed Tel Aviv's recent decision to ease the Gaza blockade by allowing a Qatari $90 million cash injection into the enclave, "at the price of long-term damage to national security."
READ MORE: Israeli Defense Minister Avigdor Lieberman resigns, slams Gaza ceasefire as 'capitulation to terror'
Lieberman handed over his letter of resignation on Thursday, a day after announcing his departure over the Cairo-brokered ceasefire deal that ended two days of hostilities between the IDF and Palestinian extremists.
The crisis, described as the most intense since the 2014 Gaza war, began with a botched Israeli undercover raid in Gaza on Sunday. In what they called a 'retaliation', Hamas and Islamic Jihad Movement in Palestine launched over 400 rockets and projectiles into southern Israel on Monday and Tuesday. Israel responded by striking over 150 'terrorist' targets in the enclave.
Not satisfied with the outcome of Israeli raids against the strip, Lieberman became a chief advocate of a large-scale incursion into Gaza to effectively wipe out Hamas' capabilities to strike Israel. As tanks and extra troop contingents were being sent to the border, Prime Minister Benjamin Netanyahu accepted the terms of the ceasefire deal, to the bitter disappointment of the defense minister. Lieberman was reportedly one of four ministers who opposed the deal.
With Lieberman's departure, Hamas leader Yahya Sinwar advised Israel "not to try and test us again," and warned against any assassination attempts or strikes against Gaza in the future.
"Anyone who tests Gaza will find death and poison. If we are attacked, we will let the barrage on Tel Aviv do the talking," Sinwar said. "Our missiles are more accurate, have a longer range and carry more explosives than before."
Think your friends would be interested? Share this story!
You can share this story on social media: