Israeli Defense Minister Avigdor Lieberman resigns, slams Gaza ceasefire as 'capitulation to terror'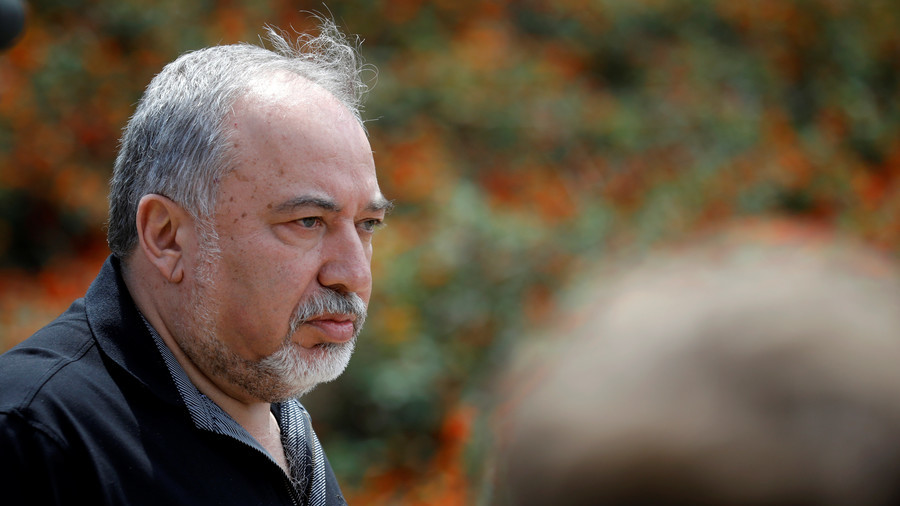 Israel Defense Minister Avigdor Lieberman has resigned as a protest against the ceasefire in Gaza, calling the deal a "capitulation to terror." His right-wing party, Yisrael Beiteinu, will also leave the ruling coalition.
In a live televised address, Liberman called yesterday's ceasefire a "surrender to terror" that only achieves "short-term quiet" while damaging Israel's "long-term security." A writer for Haaretz said that the ex-defense minister "looked quite cheerful" as he announced his resignation.
Lieberman strongly opposed the Israeli government's decision to agree a truce with Hamas, apparently arguing that Tel Aviv should take "harsh, decisive" actions against Gaza. He said that he could not reconcile his own views with the policies adopted by the Israeli government in Gaza, compelling him to resign.
"If I had remained in post, I couldn't have looked in the eyes of our citizens in the south and the family members of the dead IDF soldiers whose bodies are held by Hamas. Any humanitarian improvement in Gaza should have been conditional on their being returned," he was quoted as saying.
Lieberman confirmed that his resignation will be followed by the withdrawal of his right-wing nationalist party, Yisrael Beiteinu, from the ruling coalition with Netanyahu's Likud. With Yisrael Beitenu's departure, the coalition will be down to just 61 seats in parliament – holding a 1-seat majority. As a result, early elections are expected as soon as March 2019.
READ MORE: Bomb Egypt, behead disloyal Arabs: Israel parts ways with 'Jewish ISIS' defense chief
Lieberman will still hold a seat in the Knesset following his resignation, as stipulated by Israeli law. Education Minister Naftali Bennett, from the Jewish Home party, was highly critical of Lieberman's performance as defense minister – and is expected to seek out the position for himself. Last month, Bennett accused Lieberman of a weak, left-wing defense policy. Israel's widely-criticized practices in Gaza would likely become much more severe should Bennett take charge of the defense ministry.
Hamas has celebrated Lieberman's departure as a "victory for Gaza" and a "recognition of defeat against Palestinian resistance," according to reports. Senior Hamas official Husan Badran said on Tuesday that "if Netanyahu is interested in ending this round, he must fire Lieberman, who in his foolish conduct caused the escalation."
Palestinian militant groups and the Israeli military agreed to a ceasefire on Tuesday, following several days of cross-border attacks. The violence was described as the worst escalation since 2014. On Wednesday, Israel's prime minister defended the agreement.
"In times of emergency, when making decisions crucial to security, the public can't always be privy to the considerations that must be hidden from the enemy," he said at a ceremony in honor of Israel's founding father David Ben-Gurion.
Think your friends would be interested? Share this story!
You can share this story on social media: