A cheeky LOT: Airline asks passengers to help pay for plane repairs in order to take off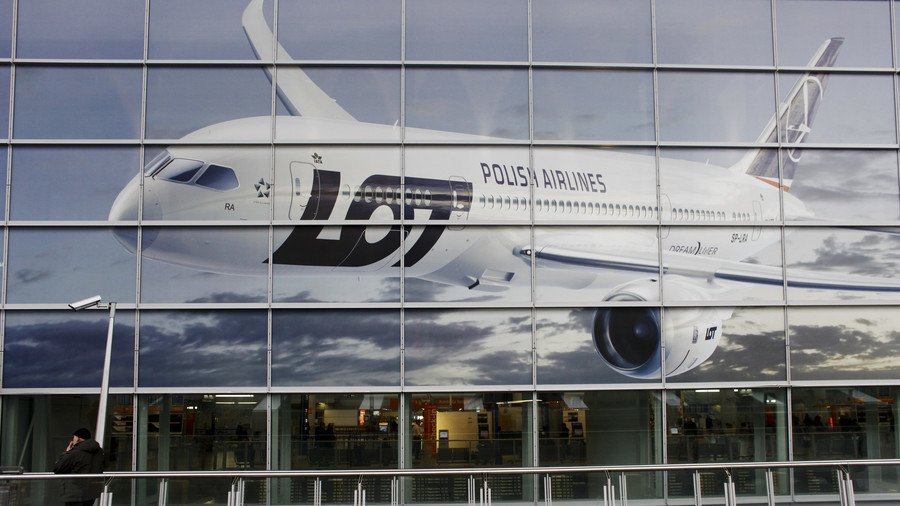 A Polish airline has apologized after passengers waiting to take a delayed flight were asked by staff to cough up extra cash in order to help settle a repair bill so their airplane could finally take off.
The unusual extra charge occurred on Poland's flagship carrier, LOT Polish Airlines, before a scheduled return flight to Warsaw from Beijing on November 12.
Issues with the Boeing Dreamliner arose in the Chinese capital during the after-flight checkup, when it was noticed that the aircraft's hydraulic pump had broken down.
Already grounded for 10 hours, passengers were then solicited by a member of the airline staff to help raise cash in order to pay the Boeing repairman, who demanded cash to settle the bill before carrying out the repair.
"Some passengers were solicited by a representative of LOT," one passenger told Poland's TVN24.
"It was finally possible to collect the necessary amount. It was refunded to the four passenger lenders upon arrival in Warsaw, still on the plane." In total, passengers donated 2,500 Chinese yuan (US$360) towards the repairs.
LOT spokesman Adrian Kubicki told local media that the blame lay with the company's representative in Beijing who "should have cash and credit card with him" for such situations, and who did not consult anyone else prior to asking passengers for cash.
"There are no circumstances that justify asking money from passengers," Kubicki added.
However, Kubicki also took aim at the Boeing repairman who demanded cash for the part, saying that both companies "are obliged to non-cash transactions only." An investigation is underway.
READ MORE: Passenger complains about lack of window, flight attendant draws him one (PHOTOS)
For their help during the situation, the four passengers who donated to get the airliner off the ground were refunded immediately after returning to Warsaw, with some free tickets thrown in as a way of saying thank you.
While unusual, a similar situation occurred in 2012 when an Air France flight from Paris was diverted after protests erupted at Lebanon's Beirut–Rafic Hariri International Airport. In order to refuel, the aircraft then had to land in war-torn Syria. With international sanctions preventing a credit card transaction, flight crew asked passengers for cash to pay for the fuel.
Like this story? Share it with a friend!
You can share this story on social media: