Air France begs passengers for gas money after landing in Damascus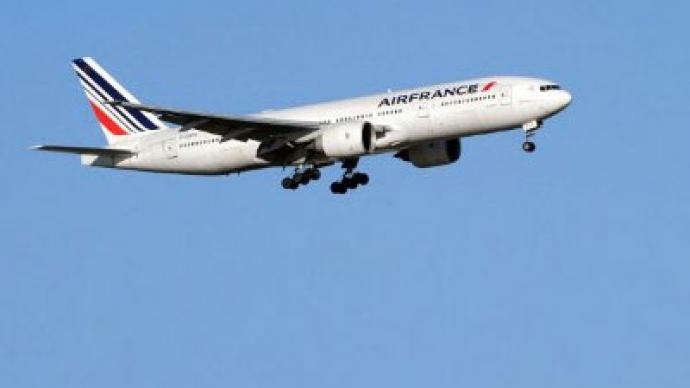 An awkward emergency landing in Syria was bad enough, but the crew of Air France Flight 562 was forced to beg passengers for money to buy more fuel.
The plane, heading from Paris to the Lebanese capital with 185 people on board, was diverted over tensions near the Beirut International Airport. Low on fuel, the flight made an emergency landing in Damascus.Sanctions against Syria increased the cost of the refueling, an Air France spokesperson said. The asked passengers for cash only as a "precautionary measure" because of the "very unusual circumstances," they said."The pilot asked the passengers in first class to get their cash together. Everyone started to collect money, and they managed to collect 17,000, but the pilot in the end didn't take anything. They resolved the problems with the Damascus airport," a passenger identified as May Bsat said in an interview with France-Info radio.Air France managed to pay for the refueling without tapping their customers' pockets, and apologized for the inconvenience. It is not known how much the company paid.The layover proved awkward for Air France, the flagship carrier of a country whose government has taken a hardline stance against Syrian President Bashar al-Assad. The French government has warned its citizens to leave and avoid traveling to Syria. Air France operated regular flights to Damascus until suspending earlier this year over the ongoing violence in the country. France has also championed sanctions against Syrian national airline Syria Air.This was the first time Air France had resorted to requesting passengers foot the bill for fuel, but it isn't the first airline to do so. Hundreds of passengers traveling from India to Britain were stranded for six hours in Vienna last year when their Comtel Air flight stopped for fuel, and the charter service asked them to kick in more than 20,000 UK Pounds ($31,000) to fund the rest of the flight to Birmingham, UK.
You can share this story on social media: