Outrage as members of Merkel party's youth wing filmed singing 'Nazi-era' song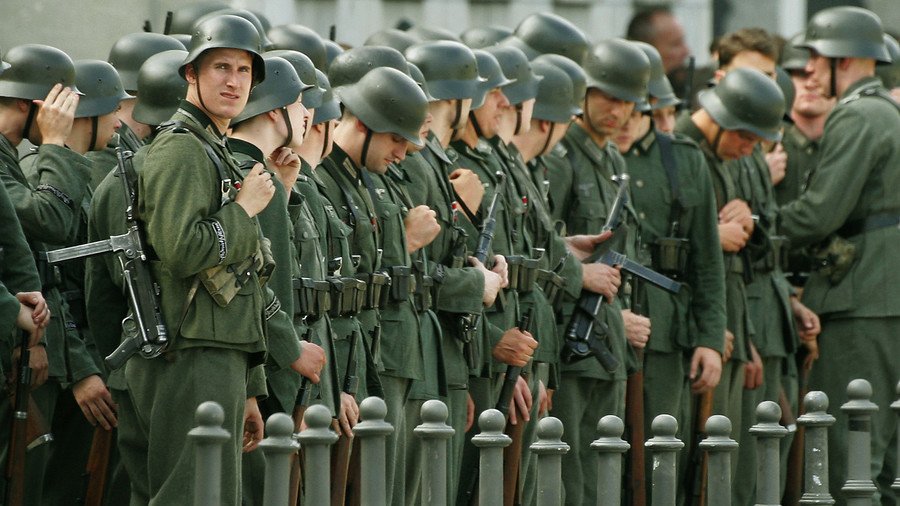 The Christian Democrats' youth wing was filmed yelling out a song sung by Wehrmacht soldiers in the 1930s, causing quite a stir in Germany and an accusation of getting closer to the far-right.
Over a dozen members of the Junge Union (Young Union), CDU party's youth wing, has been filmed singing the 'Westerwald Song' in a Berlin pub. And the timing could not have been worse. It was the day Germany remembered the victims of the Kristallnacht or the Night of Broken Glass, when devastating pogroms against Jews took place across Nazi Germany.
In the video filmed by a local artist, the Union's members are heard singing: "Today we want to march, to try out a new march in the lovely Westerwald."
The song, which eulogizes a mountain range on the right bank of the river Rhine, is considered notorious as it was frequently sung by Wehrmacht soldiers during the 1930s and the Second World War.
However, the Westerwald Song (Westerwaldlied) was allowed to be performed by the German military until 2017, when it was exempt from its official songbook.
The video, uploaded on social media, predictably caused outrage among German politicians but the Young Union itself was conspicuously tight-lipped when commenting on the blunder. Claiming the Westerwaldlied bears no extremist message, it said: "We regret that it is not possible, in a city where smoking pot is tolerated again and again, to sing a German folk and hiking song."
Some observers, however, believe the song is far from being that innocent. Bijan Tavassoli, a Left Party member, said the Westerwaldlied "discredits everything that German people did after the war to break with that image of Nazi soldiers."
He explained that this is "is a Nazi song and the German public it is seen as such." Going further, Tavassoli suggested the CDU, led by Chancellor Angela Merkel, is steadily radicalizing from within.
"Nowadays it's hard to decide whether it's the youth wing of the CDU or … the youth wing of the radical rightwing Alternative for Germany party," he said.
Think your friends would be interested? Share this story!
You can share this story on social media: