Hitler pilgrimage: German right-wing politician quits over scandalous tour of Nazi sites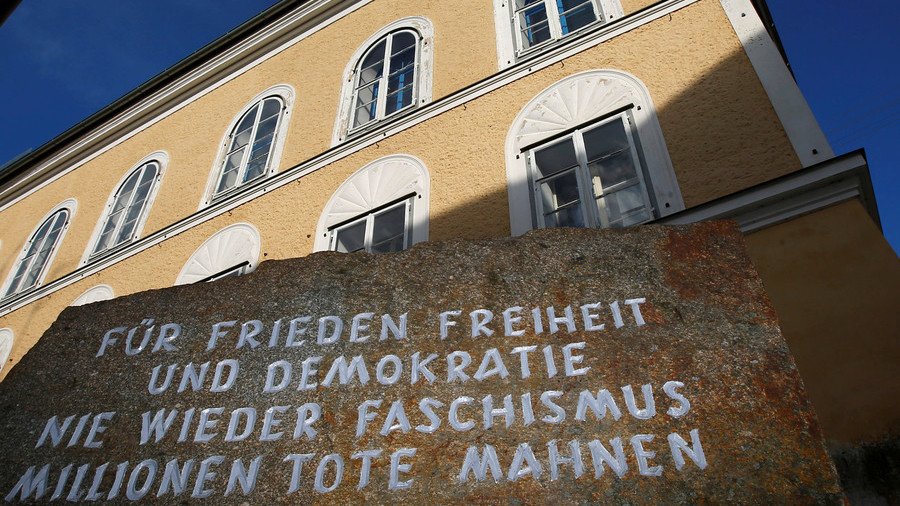 An Alternative for Germany (AfD) politician got himself in hot water over photos of his "pilgrimage" to Hitler-related sites. The party acknowledged the existence of the pictures, adding that the politician had already resigned.
The photos were obtained by the Thuringer Allgemeine newspaper, which reported the scandalous affair. The explosive pictures date back to 2015, when the right-wing politician and his colleagues made a "pilgrimage" to sites associated with Adolf Hitler.
The politician was reportedly pictured with a candle in front of Hitler's birthplace in the Austrian town of Brannau am Inn. He was also pictured near the Berchtesgaden Alpine retreat of the Fuhrer, as well as posing near swastikas and SS rune-bearing banners.
While the scandalous pictures have not been released, the AfD acknowledged their existence. "The person concerned was clearly reminded by the state board that such incidents are unacceptable and incompatible with AfD membership," Torben Braga, a party spokesman, said. He added that the politician resigned from the AfD in September.
The politician has not been named, although he's reportedly closely associated with Bjoern Hoecke, the AfD leader in Thuringia. According to the newspaper, he actually served as one of the judges on the arbitration tribunal of the AfD in Thuringia, which rejected expulsion procedures against Hoecke earlier this year. Hoecke was probed by the party over controversial comments, in which he called for a "180-degree turn" in relation to remembering the country's role in the Second World War.
Thuringia's AfD leader has repeatedly been embroiled in Nazism-related controversies. Back in 2017, the politician told the Wall Street Journal that the main problem with the figure of Adolf Hitler was that "one presents Hitler as absolutely evil," while in fact there was "no black and no white in history."
READ MORE: 'It can't be more absurd!' German man who liked satire post taunting Hitler scrutinized by police
Hoecke has also called the Holocaust monument in Berlin a "monument of shame in the heart of the capital." While the politician's remarks caused a wave of outrage from Germany's Jewish community and public figures, Hoecke claimed that his words were actually "maliciously and deliberately" misinterpreted. The controversial comment could have cost the politician his career, as the AfD considered suspending him from the party, but changed its mind later.
Think your friends would be interested? Share this story!
You can share this story on social media: