Saudi Arabia to seek death penalty for Khashoggi's accused killers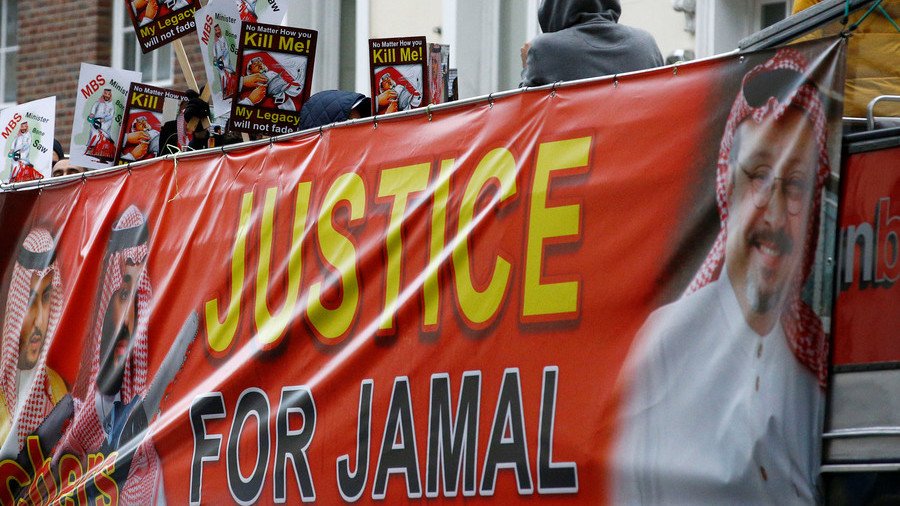 Saudi Arabia's public prosecutor says he will seek the death penalty for five individuals accused of murdering Jamal Khashoggi. He said the crown prince was not implicated in the crime.
"The public prosecutor has requested the death penalty for 5 individuals who are charged with ordering and committing the crime," deputy public prosecutor and spokesman Shaalan al-Shaalan told reporters. He, however, didn't name those five people.
Eleven people have been charged and 21 are being held for Khashoggi's murder, the prosecutor said. The journalist and Washington Post columnist was allegedly strangled at the Saudi consulate in Istanbul on Oct. 2.
The plans to retrieve Khashoggi "were in place on September 29," three days before his murder, the statement from the prosecutor said. A team was sent by the former deputy intelligence chief to retrieve the journalist and persuade him to return to Saudi Arabia.
The commander of the mission allegedly decided to murder the prominent journalist if the persuasion failed. "The body of the victim was dissected after the murder and removed from the consulate by five of the team members. One of them then gave the remains to a local handler", the prosecution claimed.
The team that killed the columnist also disabled security cameras at the consulate, the prosecution alleged.
According to the prosecutor, former Saudi top aide to the crown prince Saud al-Qahtani met the team accused of killing Khashoggi. Al-Qahtani is now under investigation and is currently banned from traveling.
Riyadh has asked Ankara "for all evidence" on the case, including audio recordings, witness statements and the victim's phones. "We are waiting for a response," the prosecution said.
READ MORE: 'Hope it was quick & not painful': Khashoggi's sons want to bury his remains in Saudi Arabia
Turkish Foreign Minister Mevlut Çavuşoglu, however, called some of the Saudi prosecution statements "unsatisfying."
Ankara has blamed the Gulf kingdom, with President Recep Tayyip Erdogan accusing Saudi officials at the "highest level" of ordering the murder. The country's prosecutor said that the journalist was killed by "strangulation" and that his body was "cut into pieces" after the murder.
Think your friends would be interested? Share this story!
You can share this story on social media: