Australian woman finds needle in pear just after arrest over strawberry scare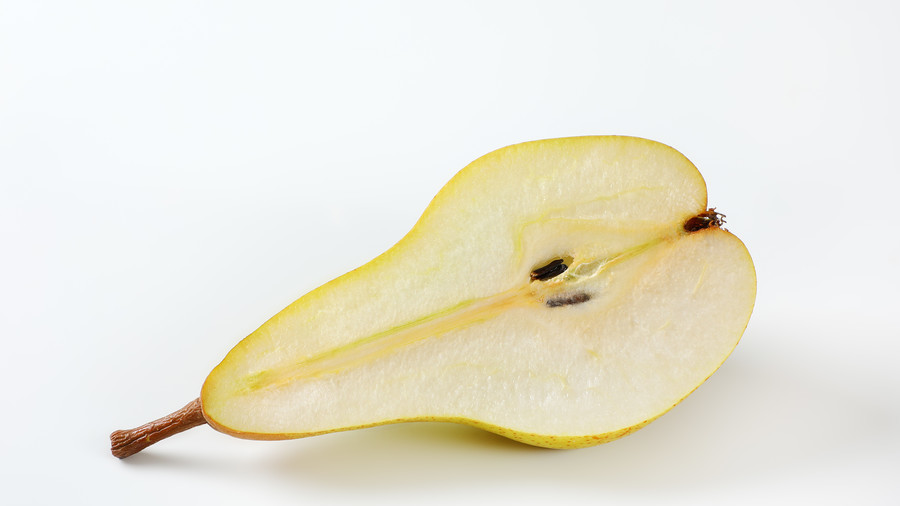 It was just on Sunday when a woman was arrested and charged with contaminating strawberries in Australia's Queensland. But it looks like the fruit saga is far from over as a needle was again spotted… this time in a pear.
Clare Bonser, a make up artist with ABC News Breakfast, said she was driving on Tuesday as she casually "chomped on" her pear.
For some lucky twist of fate, she happened to look down at the fruit before taking the next bite. That was when she spotted the menace and managed to just narrowly avoid being injured by the spiky item.
"At first I just put it on the seat next to me and tried to process what I saw, then realised, 'Oh crumbs'," Bonser said.
"It was a little bit terrifying, I started to think what might be on the needle."
Bonser had bought the pears from a Woolworths store in Melbourne's south-east.Then she took the contaminated pear to the store in Seaford. Staff took the bitten fruit back and the supermarket is said to be investigating the incident.
Melbourne-based Victoria police has been approached by the Australian news channel for comment.
It comes after a Vietnamese refugee-turned Australian citizen was recently charged with seven counts of contamination of goods after she placed needles in strawberries, in a saga that spread from Queensland up and down all six of Australia's states and across to New Zealand.
The woman, who sailed to Australia two decades ago, allegedly acted out of "spite or revenge" against her former boss at the Berrylicious farm near Caboolture, north of Brisbane.
The contamination blew a massive hit to Australia's strawberry industry, as many brands had to rid of their strawberry stock way before the end of season due to reports of needles being found in the red fruits. Up to 230 incidents were reported nationwide, affecting 68 strawberry brands.
If you like this story, share it with a friend!