Woman 'who put needles in strawberries' acted out of 'revenge' against Australian ex-boss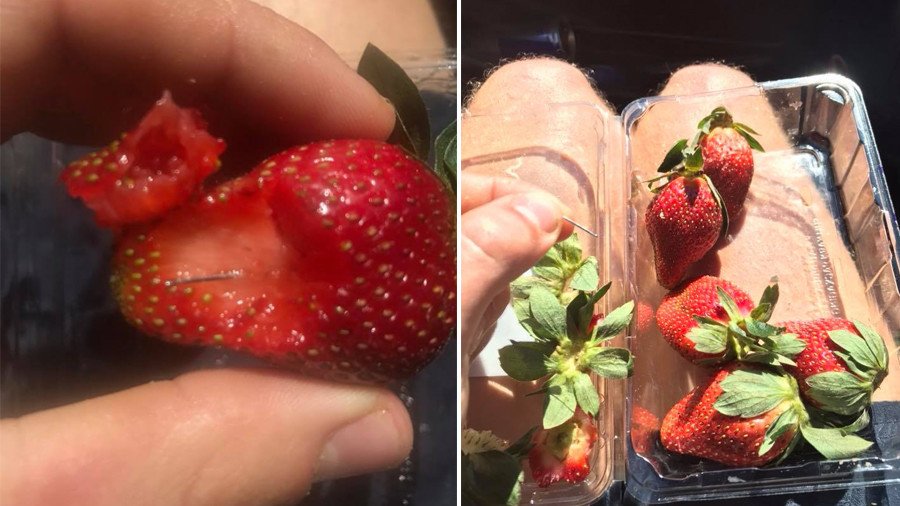 A Vietnamese refugee turned Australian citizen who is accused of planting needles in strawberries that were distributed up and down the country is said to have acted out of "revenge" as she was angry with her boss.
My Ut Trinh, 50, is understood to have been in her 20s when she first sailed to Australia in the hope of a better future.
She seemed to have settled well in Oz, as she managed to obtain Australian citizenship and a job as a supervisor at the Berrylicious farm in Wamuran in the state of Queensland.
At some point, however, something must have upset or enraged her so much that she allegedly stuck needles in strawberries bound for shops across the nation, as she wanted to ruin the business for which she was working. What motivated her was allegedly "spite or revenge" against her former employer Kevin Tran.
According to 7 News, Trinh told others at her workplace that she "wanted to bring them down" and "put them out of business."
She apparently planned the crime very carefully over the course of several months, Brisbane Magistrates Court heard. But what exactly prompted her to plunge the half-a-billion-dollar industry into crisis is still unknown.
The contaminated fruit was first found at the beginning of September, sparking a national panic which ultimately led to tons of berries being destroyed.
Up to 230 incidents were reported nationwide, affecting 68 strawberry brands.
Detective John Walker said earlier on Monday that the investigation had been unique in that it involved almost every state and jurisdiction in the country.
READ MORE: Australia's strawberry needle scare spreads to New Zealand
Trinh was charged after DNA from one of the needles was linked to her.
She was remanded in custody until November 22. She is accused of seven counts of contamination of goods and faces up to 10 years in jail if convicted.
If you like this story, share it with a friend!
You can share this story on social media: