Internet rejoices as police make arrest in hunt for 'beer-stealing' Ross from Friends doppelganger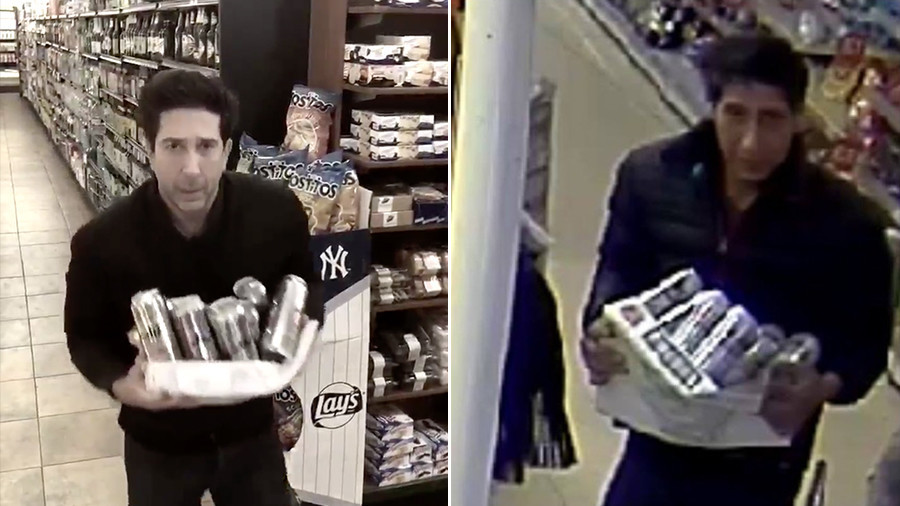 A three-week long chase for a thief, whose uncanny resemblance to Ross from the beloved 90s sitcom Friends made him viral, may finally be over as British police say they have arrested a suspect in the case.
The suspect was detained on Monday night. Not much is known about the 36-year-old man except that he arrested in Southall, a suburb of London.
Many had found that the image of the suspected thief, released by Blackpool police, looked nearly identical to star David Schwimmer.
Police had shared CCTV footage of a suspect carrying a crate of beer in October, and the image immediately went viral, with Friends memes and puns pouring in.
READ MORE: Police hunt for thief identical to Ross from Friends… cue Twitter gifs
Some wondered if Schwimmer himself visited Blackpool and made off with the beer. The actor jumped in on the fun, making an ironic video in hopes of 'proving' his alibi. The actor's stunt was acknowledged by the police who credited him for support.
The news of the suspect's arrest was greeted with a flood of gifs on social media.
Think your friends would be interested? Share this story!