Police hunt for thief identical to Ross from Friends… cue Twitter gifs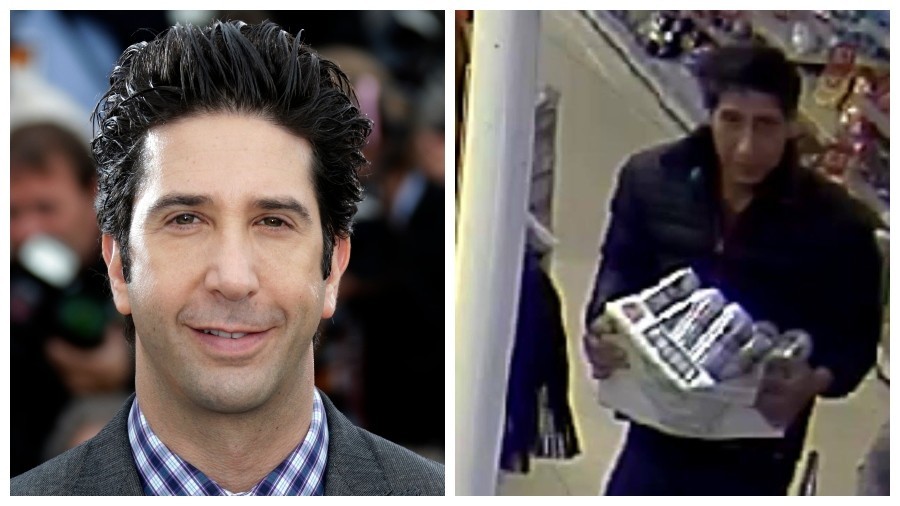 UK police are looking for a thief bearing a crate of cans and an uncanny resemblance to Ross from 'Friends'. The force's Facebook post caused an online frenzy, as the sitcom's fans raced to outdo each other with puns and gifs.
Blackpool police posted a picture to their Facebook page of the alleged thief exiting a restaurant with a crate of cans on September 20. The man in the image is the spitting copy of the US sitcom star David Schwimmer.
And the force received a lot of replies to their appeal. But not with information about the suspect, unless you count Friends gifs, puns, and jokes.
One referred to 'The One with Unagi' episode and said:
Rachel Louise Hutchinson reacted to the post, which now has 68,000 shares on Facebook, saying: "It's not ross.....It's russ, he's trying to frame ross to win back Rachel." For all you non-Friends-nerds out there, she's referring to an episode with Ross' doppelganger Russ.
Others joined in with more jokes:
If Ross really is the man police are looking for, one user pointed out, two more guys will be surely wanted in connection with the alleged theft.
Some of the star's fans didn't think twice about rushing to his defense.
One user felt compelled to drag 'The One with Ross' Sandwich' episode into the discussion.
Following the numerous responses, the Lancashire constabulary cheekily replied: "Thank you to everyone for your speedy responses. We have investigated this matter thoroughly and have confirmed that David Schwimmer was in America on this date.
"We're so sorry it has to be this way."
Even Schwimmer has got in on the action, posting a video of his whereabouts during the time of the crime and wishing Blackpool Police the best of luck with their investigation.
Like this story? Share it with a friend!