EU court finds food taste too 'subjective' to be copyrighted… for now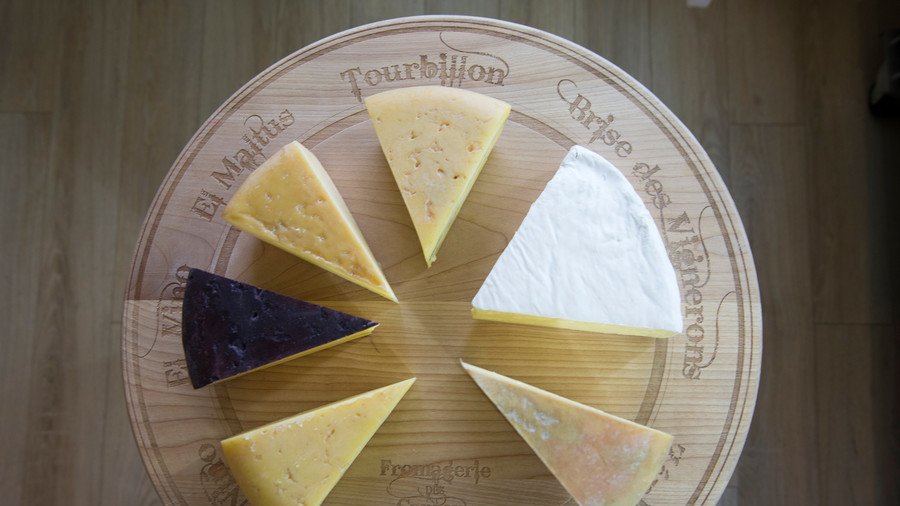 Not every experience can be copyrighted, at least for now, an EU court has ruled, dismissing a Dutch cheesemaker's suit against a rival it accused of infringing on its signature taste.
Dutch cheesemaker Levola Hengelo sued rival Smilde for copyright infringement, alleging the company's leek-and-garlic cheese spread was a rip-off of Levola's own Heksenkaas ("witches' cheese"). Dutch courts, stumped, passed the case on to the EU's Court of Justice.
Stating that "the taste of a food product cannot be identified with precision and objectivity," the European court dismissed the suit, pointing out copyright can only be applied to a "work" – an "original intellectual creation" – and an "expression" of that creation.
"Unlike, for example, a literary, pictorial, cinematographic or musical work, which is a precise and objective expression, the taste of a food product will be identified essentially on the basis of taste sensations and experiences, which are subjective and variable," the court wrote in its ruling.
Heksenkaas CEO Michel Wildenborg – the product has its own company now, selling 2,000 tons of cheese spread a year – clearly thinks of his product on the same level as art, waxing poetic in his description: "It's not a cream cheese, it's not a salad, it's not a sauce, it's a little bit in between those concepts." And he has some choice words for the courts.
It's a discrimination of senses that something you can taste with your mouth is not protectable by copyright.
A 2006 case involving cosmetics company Lancôme accepted the idea that a perfume's scent could be copyrighted, so Levola's suit wasn't entirely without precedent. But the EU did rule earlier this year that the trapezoidal shape of Nestlé's KitKat bar was not distinctive enough to warrant trademark protection.
In September, the EU passed a controversial copyright law that some say will destroy the internet as we know it. Among other provisions, the law grants content creators copyright over the sharing of their content online, even as "snippets" meant to link to the original material or remixed "memes" shared on social media, and holds content-sharing platforms liable for copyrighted material.
Think your friends would be interested? Share this story!
You can share this story on social media: