'Go f*** yourself!': Trump-bashing French TV host uses English to tell Donald 'you're not welcome'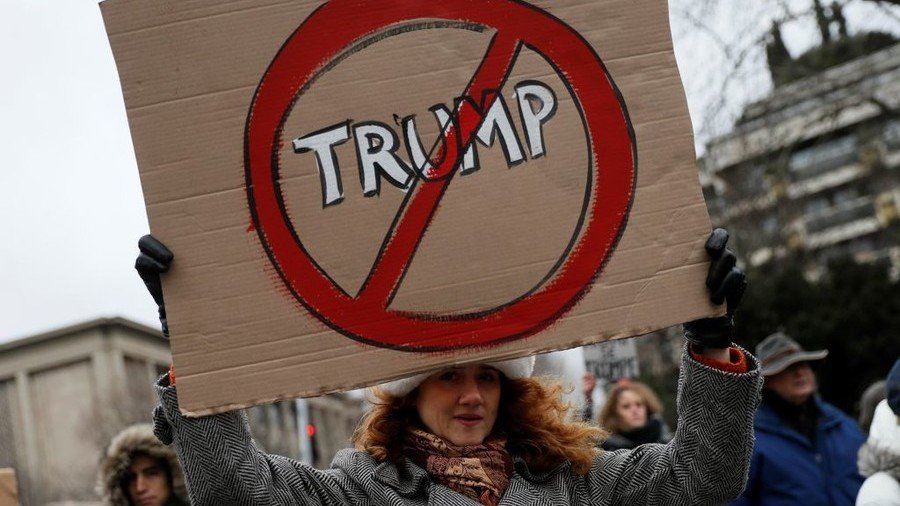 The French don't like speaking in foreign languages, but the host of a popular comedy show remembered his English lessons and pulled no punches in the telling US President Donald Trump that he wasn't welcome in Paris.
The 'Quotidien' (Daily) program aired on TMC channel ahead of Trump's arrival to France for the Saturday's 100th anniversary since the armistice of World War I.
The host, Yann Barthes, began his show in French, but then switched to English so that the US President, whom he claimed could've been among the viewers, would understand him.
"Hey, hello there! Welcome to TMC Channel. My name is… Sean," Barthes said and then introduced all of his co-hosts using fake Americanized names like "Ashley," "Clarissa" and "Hot Bunny."
"We all work for the porn industry here in France. You came to the right place because we like your style from the beginning," he said, with the remark followed by a montage of exclamations and other unintelligible noises taken from the Trump's public speeches.
After that, Barthes instructed Trump on how to find Fox News on TV at his Paris hotel. But he then suddenly switched his tone, saying: "Oh, and one last thing. Go and f*** yourself. You're not welcome in this country." The crowd in the studio erupted in laughter and applause.
Like this story? Share it with a friend!
You can share this story on social media: