'Complete idiot' cop gets high after stealing chocolate cannabis during pot shop raid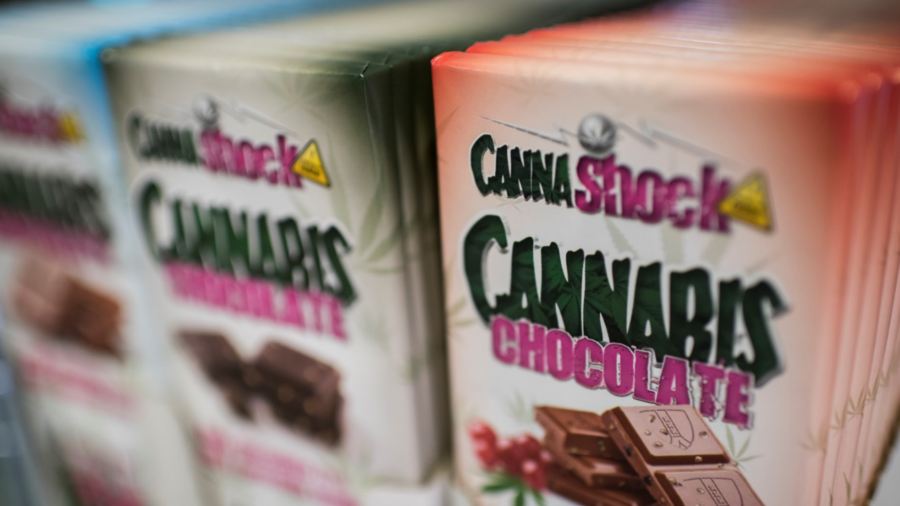 'Weed is harmless', advocates will eagerly tell you, but it certainly wasn't for a Canadian police officer who has found himself jobless and branded an "idiot" after eating a marijuana-laced chocolate bar during a pot-shop raid.
Vittorio Dominelli grabbed several cannabis oil infused snacks after his team raided an illegal marijuana shop in Toronto in January. While on surveillance duty following the operation the 36-year-old and his partner talked about how they had never tried the drug while discussing Canada's then-looming pot legalization.
One thing led to another and before long the two cops had wolfed down eight squares of one of the bars. On Friday, a Canadian court heard that after about 20 minutes the drugs hit Dominelli "like a ton of bricks."
READ MORE: 'I ran out at 4:20': Canada faces weed shortages one day after legalization
"He was sweating heavily and believed he was going to pass out," Crown attorney Philip Perlmutter said, The Globe and Mail reports.
He assumed it would be a minor mellow feeling. He did not think consuming a small amount would impair each officer.
Things quickly spiraled out of control and the court heard that Dominelli pleaded with his partner to call for help because he thought he was going to die. When she refused he snatched the radio from her, ran up the street and breathlessly told the dispatcher to send an ambulance.
According to CBC, Dominelli used the 10-33 police code, normally reserved for when an officer is in serious trouble.
As his colleagues scrambled to get to the scene one of them slipped on ice and suffered a severe head injury, the court heard. The officer still hasn't returned to work and has "significant difficulties with speech and vision."
Seven of the people who were charged in the raids had their charges dropped because of the evidence tampering.
READ MORE: Canadian stoners go back to street dealers as government struggles to meet high demand
Dominell's lawyer, Peter Brauti, told the court his client is remorseful and that he offered to resign within weeks of the incident.
"I would say it was an act of utter stupidity, quite frankly. He has done everything he can to show remorse and make reparation for what he's done," the lawyer said.
Justice Mary Misener agreed with that analysis and branded Dominelli a "complete idiot" in the courtroom.
She said that the evidence tampering was relatively minor but "From the point of view of public interest, the impact is profound. The conduct here you cannot describe as anything other than stupid. He was just a complete idiot."
Dominelli resigned from the force this week as the case received widespread media coverage in Canada.
Like this story? Share it with a friend!
You can share this story on social media: