Canadian stoners go back to street dealers as government struggles to meet high demand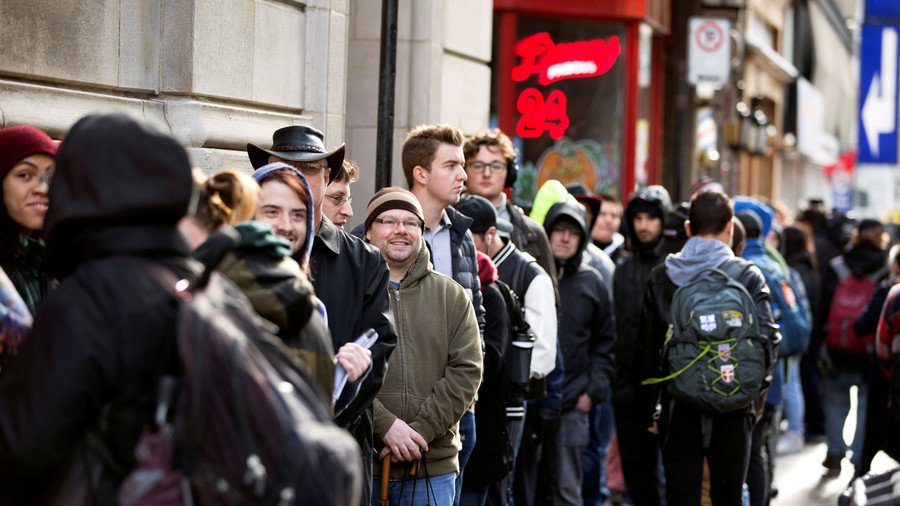 A marijuana frenzy that has swept through Canada since weed was legalized last month has caused shortages, forcing fans to turn back to the black market.
Canada legalized marijuana for both recreational and medical use on October 17, allowing adults to possess up to 30 grams of pot and to grow up to four plants for personal use.
The bureaucracy involved in creating a legal weed market has seen suppliers unable to meet the demands of Canadians eager to enjoy marijuana legally. So far, just 78 of the 132 government-approved marijuana producers have been given a license to sell by Health Canada, the AP reports. This means stores are limited when it comes to ordering supplies to stock their shelves.
The country's postal service is in the midst of a strike, which is putting further strain on the creaking supply chain. There is a government-run website to order marijuana, but it isn't delivering.
The shortages are so bad that government-run shops in Quebec were forced to close from Monday to Wednesday in an effort to free up more supplies. Reports of dispensaries running out of weed and limiting opening hours are coming from all corners of the country.
READ MORE: 'I ran out at 4:20': Canada faces weed shortages one day after legalization
Before legalization came into effect, Health Canada estimated the annual Canadian demand for pot would be 926,000 kilograms. The government and investors were aware that supplies would not immediately be able to meet demand, but underestimated how soon this would happen.
The government is facing criticism for its failure to prepare. One of the reasons cited for legalizing recreational use was that the black market would be quashed as a result, something that looks unlikely to happen anytime soon.
Just days after Canada legalized marijuana, authorities busted an illegal grow house, seizing 94 plants.
Think your friends would be interested? Share this story!
You can share this story on social media: