At least 6 Palestinians, 1 Israeli killed in IDF 'operation' in Gaza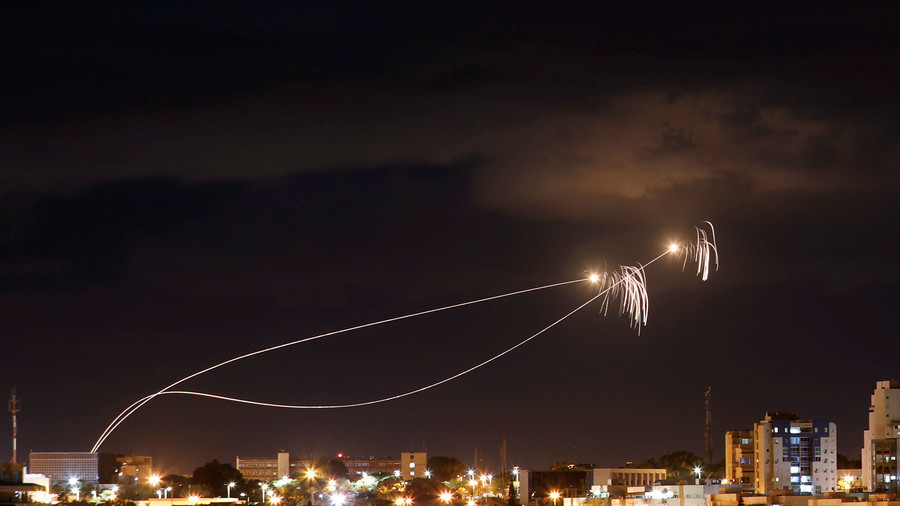 Two Hamas commanders and four other Palestinians were killed during an Israeli special forces raid in the Gaza Strip. An Israeli soldier also died and another was injured, the Israeli military confirmed.
At least two Hamas commanders have been killed in a shootout with Israeli forces that took place east of the town of Khan Younes, the Interior Ministry in Gaza reported, as cited by Haaretz. Gunfire was opened from a passing car, a Hamas official told Reuters.
There have also been reports of Israeli warplanes targeting the area with some 40 missiles shortly after the incident. Another four people have been reportedly killed in the bombing.
The two commanders killed in the alleged Israeli operation have been identified as Nur Barake and Muhammad al-Qara. Barake was a deputy commander of Hamas' military wing, the Iz al-Din al-Qassam Brigades, Haaretz reported, citing a Palestinian source.
Seven other Palestinians were wounded, Ma'an News Agency reported, citing a spokesman for the Gaza Health Ministry. The outlet also said an Israeli soldier was killed and another was seriously wounded.
The IDF confirmed the media reports, saying that one of their servicemen was killed in the operation and another was "moderately injured."
Israel has acknowledged that the exchange of fire took place "during IDF operational activity" in the Gaza Strip, without providing details about the targets or the circumstances of the raid.
Multiple alarm sirens have sounded in the Eshkol Regional Council in southern Israel near the Gaza border. The IDF tweeted that Israeli missile defense systems have so far intercepted two projectiles coming from Gaza.
Israeli Prime Minister Benjamin Netanyahu, who has been in Paris to commemorate the centenary of the end of WWI along with other world leaders, cut his visit short to head back home.