China's newest 5th-generation stealth fighter jets perform stunts during airshow (VIDEO)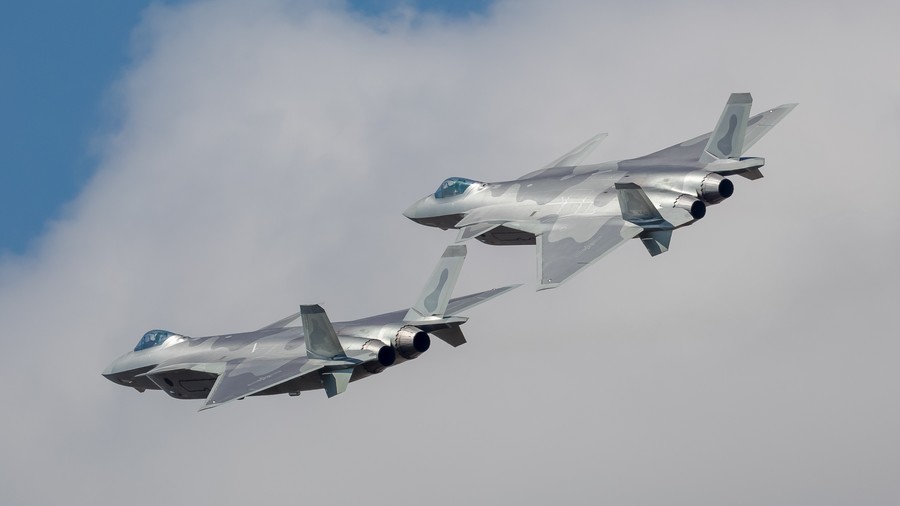 Several cutting-edge J-20 fighter jets have made a rare appearance in China, performing at the opening of the country's largest airshow. The planes have proved to be truly "stealthy," mostly avoiding the camera since their launch.
The airshow kicked off in the coastal city of Zhuhai on Tuesday and will last until the end of the week. Three 5th-generation J-20 fighter jets performed at the opening ceremony, providing an unique opportunity to take videos and snap pictures of the secretive Chinese aircraft.
The cutting-edge planes are seen flying in formation, making sharp high-speed turns and showing off amazing agility. The machines then break the formation and perform tricky solo stunts.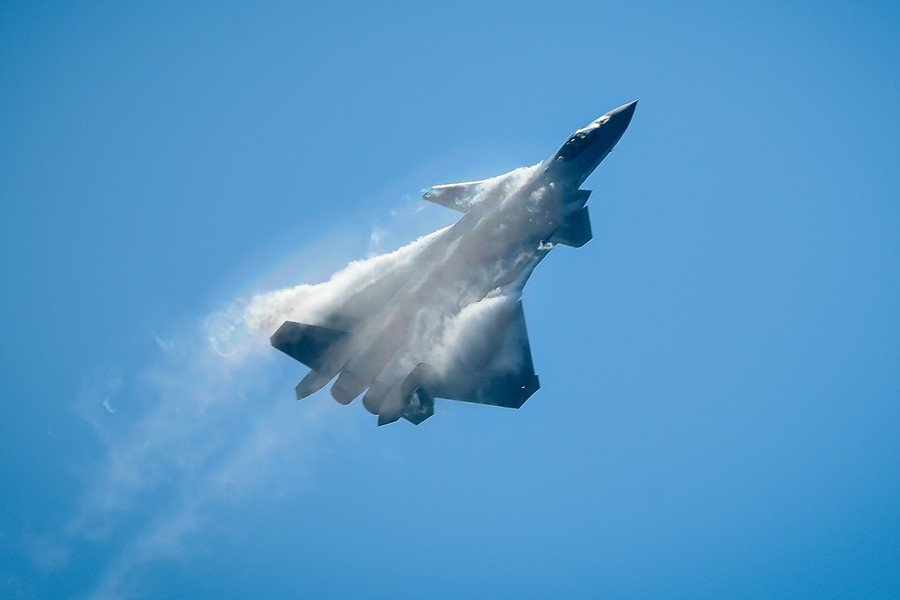 READ MORE: China's newest J-20 stealth fighter makes rare appearance in the sky (VIDEO)
The J-20 has been in development since the late 2000s and was officially unveiled back in 2016, making a very brief appearance at an airshow. The planes entered service in March 2017, yet the stealthy aircraft is still rarely seen in public. Apart from J-20s, an upgraded J-10B fighter jet has also performed during the airshow's opening ceremony.
If you like this story, share it with a friend!
You can share this story on social media: