China's newest J-20 stealth fighter makes rare appearance in the sky (VIDEO)
Published time: 30 Oct, 2018 18:08
Edited time: 31 Oct, 2018 10:50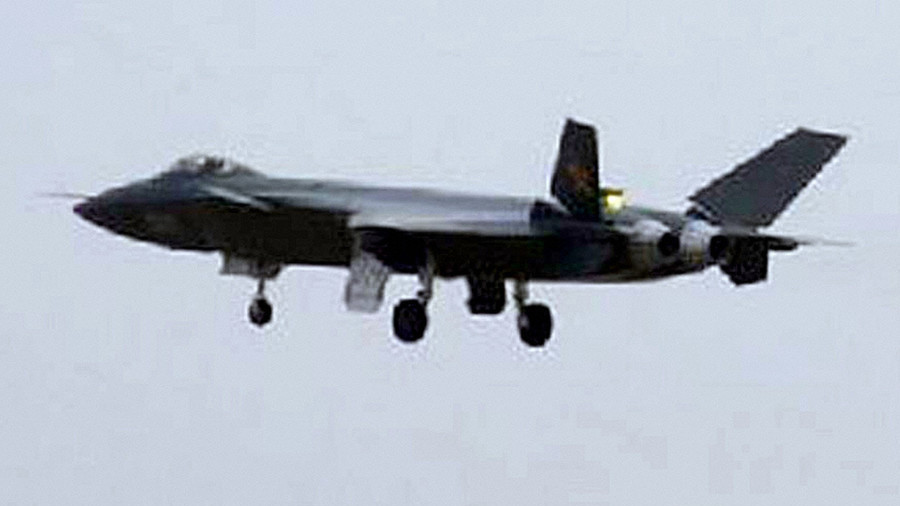 Several Chengdu J-20s, the cutting edge of Chinese military aviation, have been spotted in the skies over southern China, where an airshow is scheduled for November.
The four J-20s, moving in two formations of two, made a low pass above the airport in Zhuhai. The undated video was tweeted by the Chinese daily Global Times.
Zhuhai is scheduled to host Airshow China 2018 next month, although the J-20 is not scheduled for an official appearance. Still, some expect it to make a surprise show.
Four J-20 stealth fighter jets appear at the Jinwan airport in Zhuhai, S China's Guangdong Province on Tuesday morning. The planes are believed to be preparing for the Airshow China 2018, which will be held in Zhuhai from Nov 6 to 11. https://t.co/0J5KV7mBiHpic.twitter.com/oDq5xionbi

— Global Times (@globaltimesnews) October 30, 2018
The J-20 fifth-generation fighter is meant to rival the likes of the American F-35 and the Russian Su-57. It has been in service since March 2017, but so far it's been stealthy in more ways than one. Its first public appearance, at the 2016 Airshow China, was less than a minute long, earning complaints from aviation buffs for its brevity.
If you like this story, share it with a friend!