Islamic State revival? 'Decimated' terror group ambushes US-backed forces in Syria (VIDEO)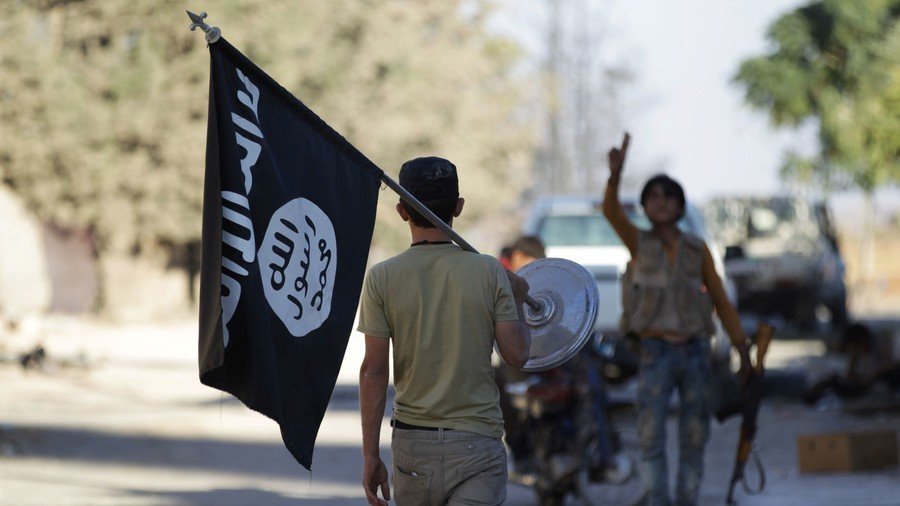 Washington claims that the Islamic State group has been all-but-eliminated from Syria thanks to its military efforts, but recent attacks by the group show that US-controlled eastern Syria is far from terror-free.
Islamic State (IS, formerly ISIL/ISIS) militants made gains in the eastern province of Deir ez-Zour, closer to the border with Iraq, killing over 40 US-backed fighters in an offensive launched during a sandstorm. The attack, which occurred in a region supposedly controlled by the US military and its proxies, comes weeks after Donald Trump boasted that the terror group had been "decimated" by the US and its allies.
Although the terror group has lost virtually all of the territory it once controlled in Syria, US-backed Kurdish groups who helped push IS out of the country are now engaged in a simmering conflict with Washington's NATO ally, Turkey.
Fighting between competing factions in Syria has given the nearly-vanquished terrorist group some breathing room to "play back and forth," Joshua Landis, the director of the Center for Middle East Studies at the University of Oklahoma, told RT. He attributed Islamic State's ability to maintain a foothold in Syria to the chaotic nature of the conflict. "Every surrounding neighbor of Syria – and including the Syrian government – have had other enemies to fight, and other concerns."
Like this story? Share it with a friend!
You can share this story on social media: