19 civilians died in Saudi-led coalition strike on Yemeni market – report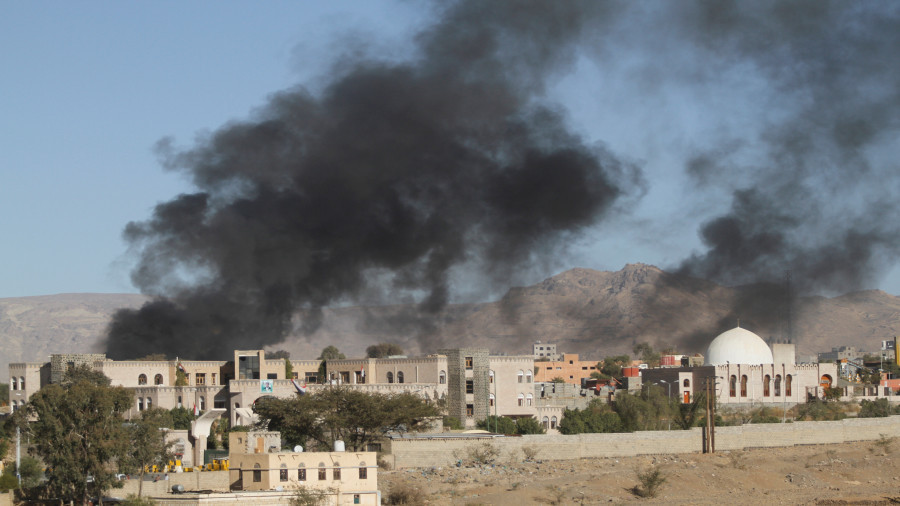 At least 19 people were killed when the latest Saudi-led coalition airstrike on civilians destroyed a fruit and vegetable market near the Yemeni Red Sea port city of Hodeida, local officials told AP.
The rise in casualties follows initial reports that Wednesday's airstrike had killed five people and injured a further six, when the raid struck the town of Bayt el-Faqih, just south of Hodeida. The hospital's director confirmed that all the casualties were civilians, according to Associated Press.
Speaking on condition of anonymity, Yemeni security officials confirmed the strike had occurred, however, they were unable to identify the intended target.
Backed by a Saudi-led coalition of mainly Gulf states, the ousted Yemeni government of Abdrabbuh Mansur Hadi has been battling to regain control of the country from the Houthi rebels since 2015.
Support from Riyadh and its allies has mainly come in the form of devastating airstrikes on Houthi-controlled territory, with weapons, munitions, and support coming from allies in the US, UK, and other Western powers.
The city of Hodeida, controlled by the Houthis, has been the target of a renewed offensive by the coalition since September, in a bid to cut Houthi access to the sea – their only remaining source of resupply.
However, Saudi airstrikes have regularly struck civilian targets such as weddings, funerals, hospitals, and buses in the past.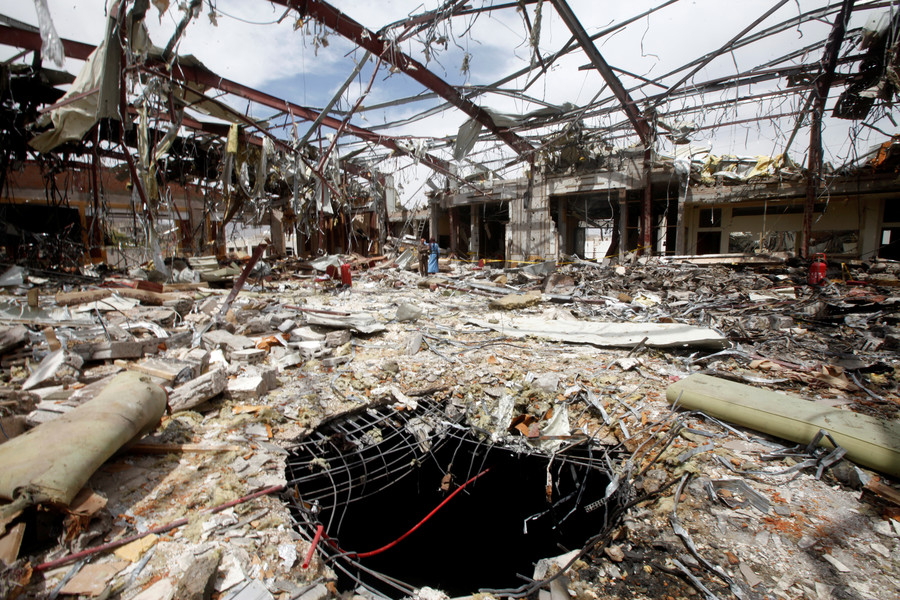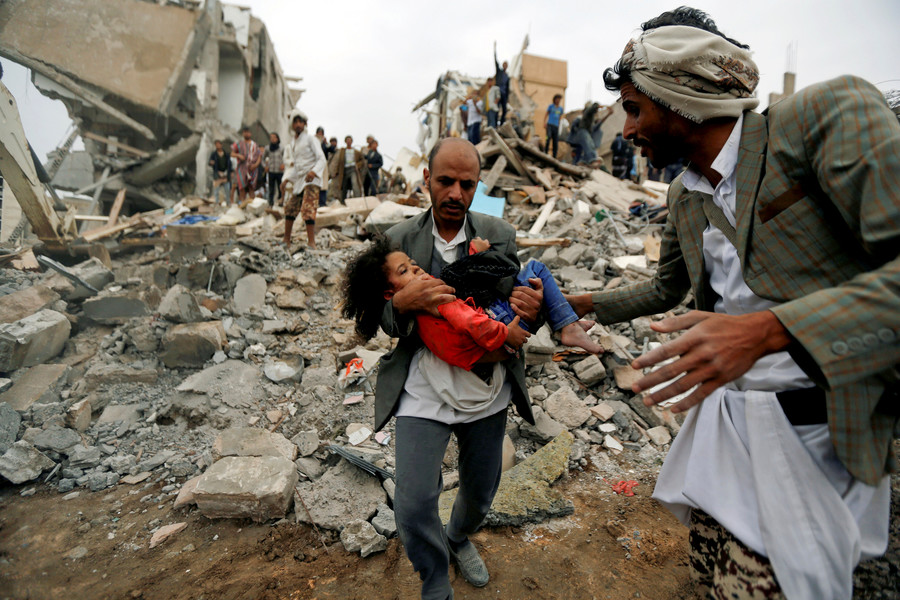 In August, 50 people died, mostly children, and at least 77 were injured after a Saudi airstrike struck a bus. The coalition said the attack was "legitimate."
The suffering caused by the Saudi's errant bombing of Yemen's civilians has been compounded by the growing humanitarian disaster as millions face the growing threat of famine.
READ MORE: Half of Yemeni population survives on foreign aid – UN
Recent UN estimates say 14 million people now face "pre-famine conditions," as skyrocketing food prices has seen people rely on food aid to survive.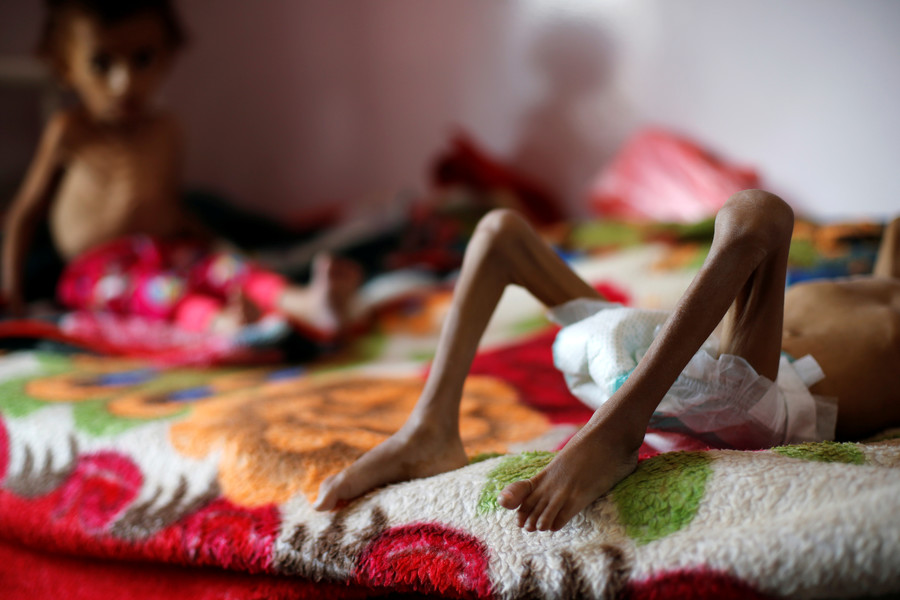 Some 80 percent of this aid is accessed through the port of Hodeida, however resupply has been hampered since the coalition besieged the port in June. The Saudis argue the port is used by regional rivals Iran to smuggle weapons to the Houthis, a charge Tehran denies.
READ MORE: 'Evidence' Saudi-led coalition aims to destroy food production in Houthi-controlled Yemen – report
Warning that Yemen's civilians were on the brink of starvation, Under Secretary General for Humanitarian Affairs Mark Lowcock called for an "immediate cessation" of hostilities in and around the port to allow aid be delivered. He also called for increased funding and support for the humanitarian operation and for all factions to cooperate fully with the UN to bring an end to the conflict.
Subscribe to RT newsletter to get stories the mainstream media won't tell you.