Neutrality or censorship? RT's look at AfD's tool for students to report 'biased' teachers (VIDEO)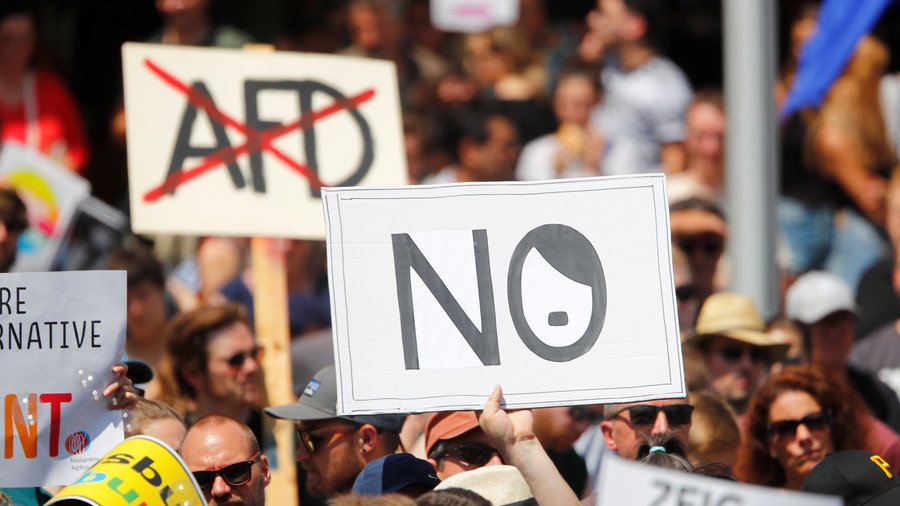 The Alternative for Germany party (AfD) has caused another stir with a new website allowing students to anonymously report teachers who express "political bias." RT sees if the move is about censorship or a political neutrality.
Developed by the right-wing, anti-immigration party, the site allows schoolchildren to anonymously report their teachers' political views after they found a large number of educators were vocally opposed to the party's agenda.
"We found that quite a lot of teachers – obviously not all teachers, but a lot of teachers – tend to convey bias against our party," AfD Berlin branch member Michael Seyfert told RT.
"Schools should be a neutral place," he added.
While supporters say the site will act as bulwark against students' fear of expressing their political opinions openly in order to get good grades, critics say the initiative is reminiscent of political surveillance once employed by East Germany's secret service, the Stasi.
"I think that they don't want teachers to speak openly about Nazi history of Germany and they want to stop that," Bijan Tavassoli, member of the left-wing Die Linke told RT.
"They want their version of political history to be taught in classrooms throughout Germany," he added.
Watch the full report here:
Subscribe to RT newsletter to get stories the mainstream media won't tell you.
You can share this story on social media: