New twist in Khashoggi mystery: MBS spoke to journalist moments before his death, report claims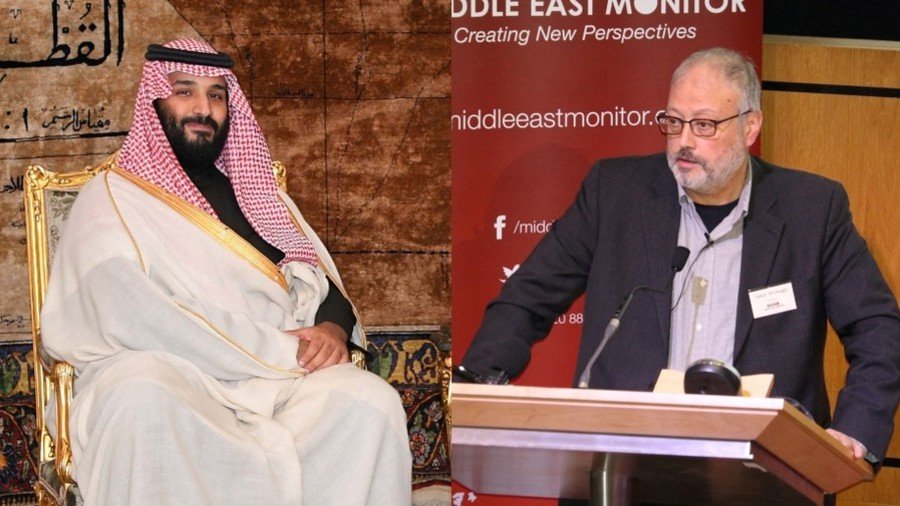 Crown Prince Mohammed bin Salman phoned Jamal Khashoggi and tried to convince him to return to Riyadh, just moments before the dissident journalist was killed in the kingdom's Istanbul consulate, a new report claims.
The prince contacted Khashoggi shortly after he was detained inside the consulate, Turkish pro-government paper Yeni Safak reported on Sunday, citing its own sources. According to the publication, Mohammed bin Salman, known in the West by his initials MBS, attempted to convince the journalist over the phone to return to his homeland, Saudi Arabia. Once close with the Saudi elites, Khashoggi fled the kingdom last year in fear of possible prosecution.
The journalist declined the prince's offer to fly to Riyadh, thinking he would be arrested and killed there, and was then murdered by the Saudi hit-team after the talk with MBS ended, the paper wrote.
More than two weeks have passed since Khashoggi disappeared after entering the Saudi Consulate in Istanbul, Turkey. Saudi officials claim that he was killed in a "fist fight" which broke out in the consulate building. The officials have yet to provide details on the incident and are still determining where Khashoggi's body is.
Foreign Minister Adel al-Jubeir stated earlier that Khashoggi's death was a "tremendous mistake" and MBS was "not aware" of his killing.
Meanwhile, Turkey is conducting a separate investigation into the case. Ankara insists that the Saudis had planned to murder the journalist and dispatched an assassination squad to take him out. Turkish leader Recep Tayyip Erdogan vowed to reveal further details soon.
Think your friends would be interested? Share this story!
You can share this story on social media: