Bigger boat: World's largest amphibious aircraft makes maiden water take-off & landing (VIDEO)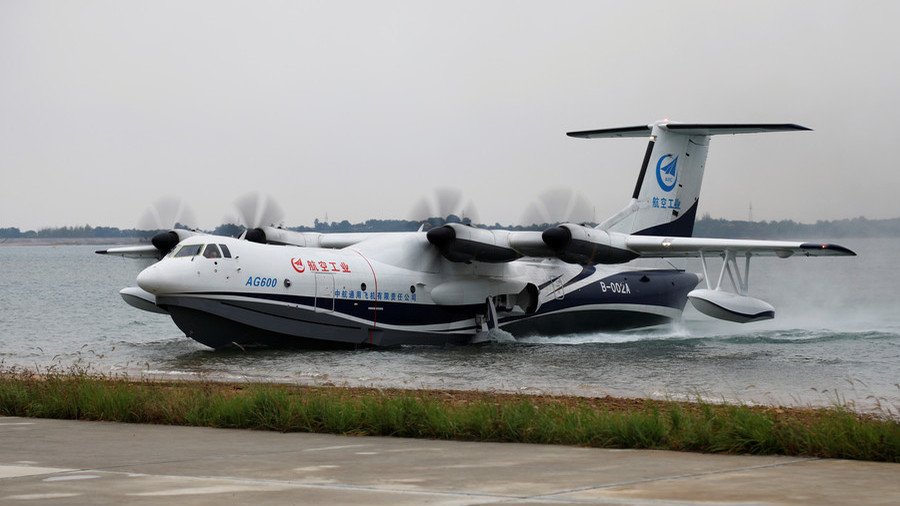 China's new flying boat, the AG600, has successfully performed a water take-off and landing for the very first time. The plane is said to be the largest amphibious aircraft currently in operation, equal in size to a Boeing 737.
The plane test was performed on Saturday outside the city of Jingmen in central China. Footage shows the colossal machine taking off on water, flying, landing and somewhat gracefully rolling ashore to take part in a ceremony marking the event.
The aircraft is designed for maritime rescue, long-range transport and firefighting operations. The machine can take up to 50 passengers on board and can take in some 12 tons of water in just 20 seconds. It can lift the water up to 50 meters altitude and extinguish fire in an area of over four square kilometers in one spray, according to state media.
"The current sea rescue is mainly conducted by vessels, and a limited number of helicopters and fixed-wing aircraft. The emergency rescue mechanism, equipment and professional crew all need further enhancement," said Lu Guangshan, chief engineer of the Aviation Industry Corporation of China. "The AG600 is a step towards addressing the needs of both the maritime economy and forest firefighting. It could also boost China's middle and long-range emergency sea-rescue abilities."
The AG600, powered by four domestically built turboprop engines, is roughly the size of a Boeing 737 plane, boasting wingspan of 38.8 meters, a length of 36.9 meters and a maximum take-off weight of 53.5 tons, according to Chinese state media. The machine surpasses – in dimension, at least – the Russian Beriev Be-200 and Japanese ShinMaywa US-2 flying boats.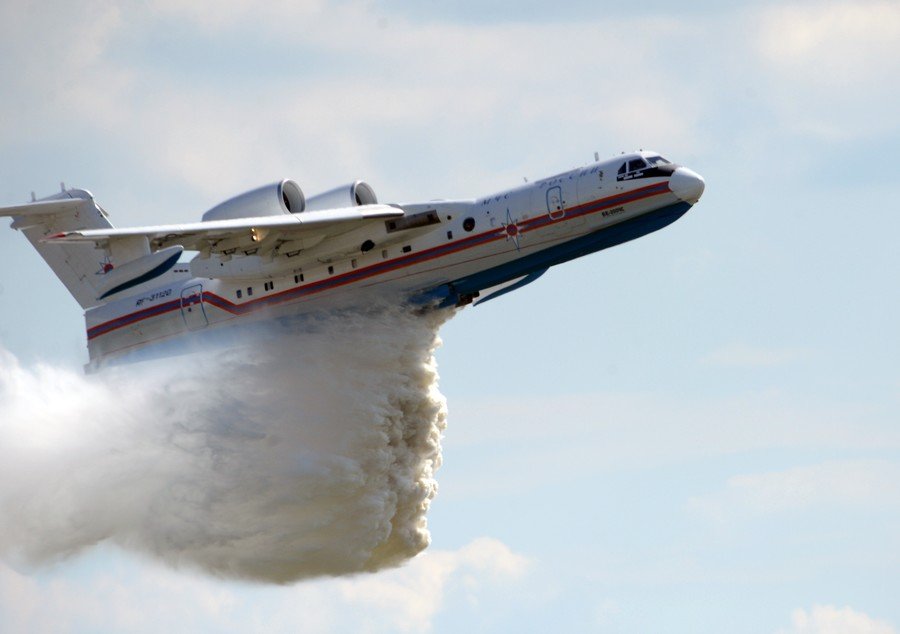 The title of the largest-ever flying boat, however, is still retained by the WWII-era US-made behemoth Hughes H-4 Hercules. The monstrous machine, powered by eight piston engines, had a wingspan of nearly 100 meters and length of 67 meters, weighing 180 tons at take-off. The prototype aircraft was made almost entirely of birch, due to wartime aluminum shortages, but gained the nickname 'Spruce Goose' for some reason. The machine was designed too late to actually take part in the war and never entered serial production.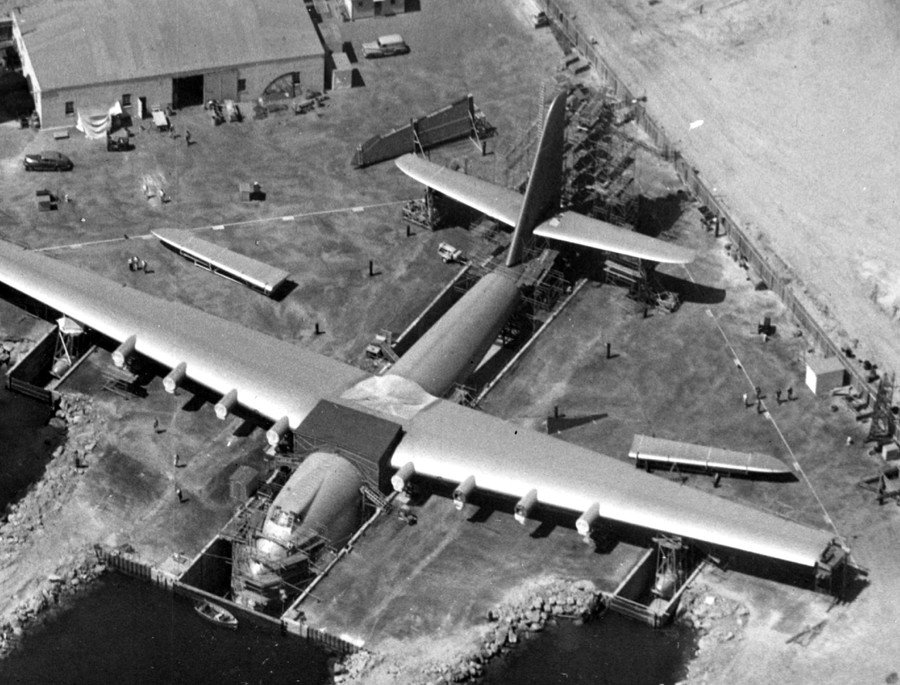 If you like this story, share it with a friend!
You can share this story on social media: