'Strong blow' looming? Israel masses tanks & APCs on Gaza border (PHOTOS)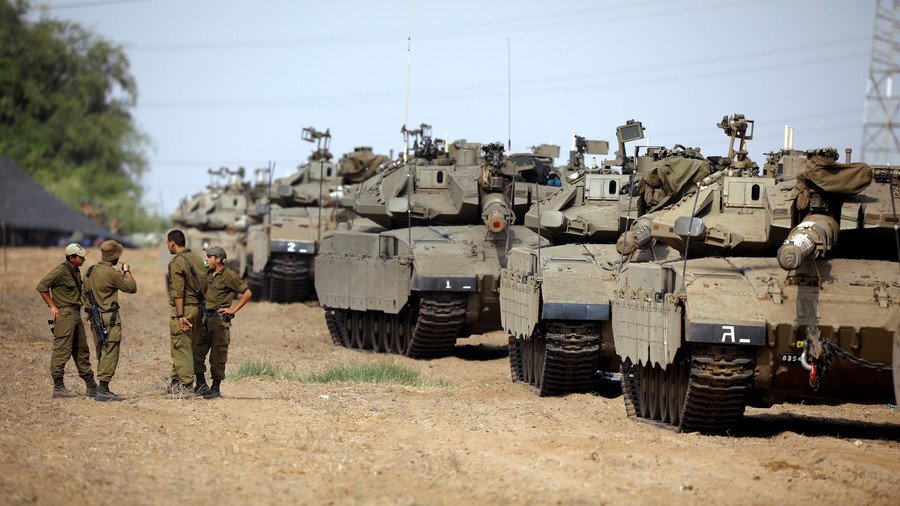 Israel has boosted its military presence along the border with Gaza amid top politicians' calls for a full-scale military campaign like the conflict of 2014, to put an end to the violence and rocket attacks that it links to Hamas.
The IDF has stationed around 60 tanks and armored personnel carriers at a deployment area near the Palestinian border, according to Reuters, in what may be the largest military maneuver from Israel since 2014's Operation Protective Edge.
In the latest exchange this week, a rocket from Gaza hit the southern Israeli city of Be'er Sheva, damaging a house, while another fell into the sea. In a series of retaliatory airstrikes Tuesday night, the IDF killed one Palestinian and injured several more, targeting eight "terrorist locations."
Attempting to justify its rapid military escalation, Israeli officials claimed the rocket that landed in the sea came "dangerously close" to Tel Aviv. Still, Hamas took no responsibility for the rocket strike and promised an investigation.
In addition to the military response, Israel closed two border checkpoints and instituted a three-mile limit for Palestinian fishing boats. Palestinian officials have already described Gaza as being at a "breaking point," citing "the Israeli blockade that strangled life and business in Gaza."
Israeli PM Benjamin Netanyahu promised "very strong action" in the event of future rocket attacks, convening his security cabinet as soon as the projectiles hit the ground. Defense Minister Avigdor Lieberman prioritized showing strength over keeping the peace, reiterating his insistence on a "strong blow" against Hamas "even at a price of moving to a wide-scale confrontation."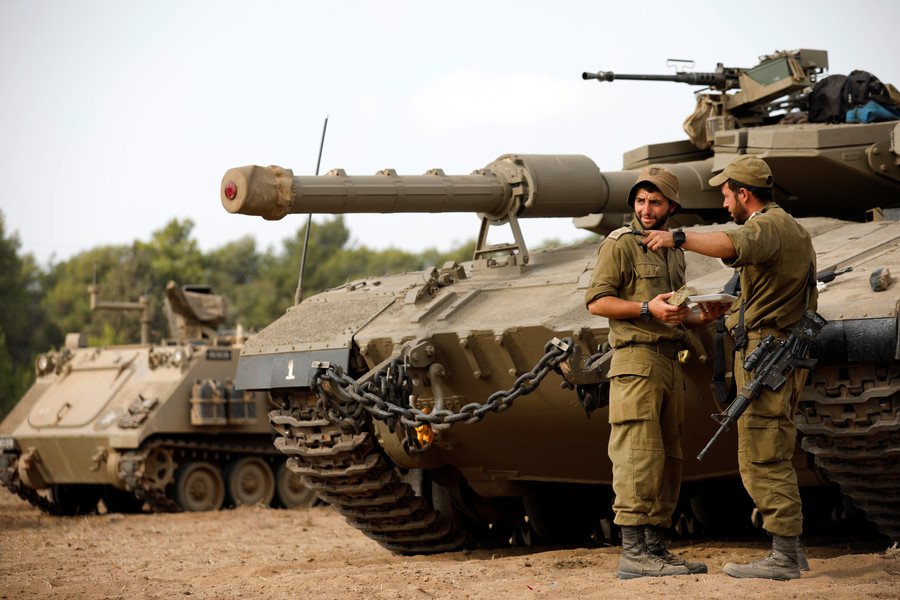 The Israeli media seems to be softening the population up for another war, with headlines insisting a full-scale conflict is unavoidable. An Egyptian delegation is reportedly attempting to de-escalate the situation, talking to both sides in the hope of avoiding further carnage.
The rocket arrived in Be'er Sheva as if on cue after Lieberman urged the government to allow a large-scale military campaign against Hamas in Gaza to stop "ongoing violence." While it set off sirens, it was not intercepted by Israel's famous Iron Dome air defense system.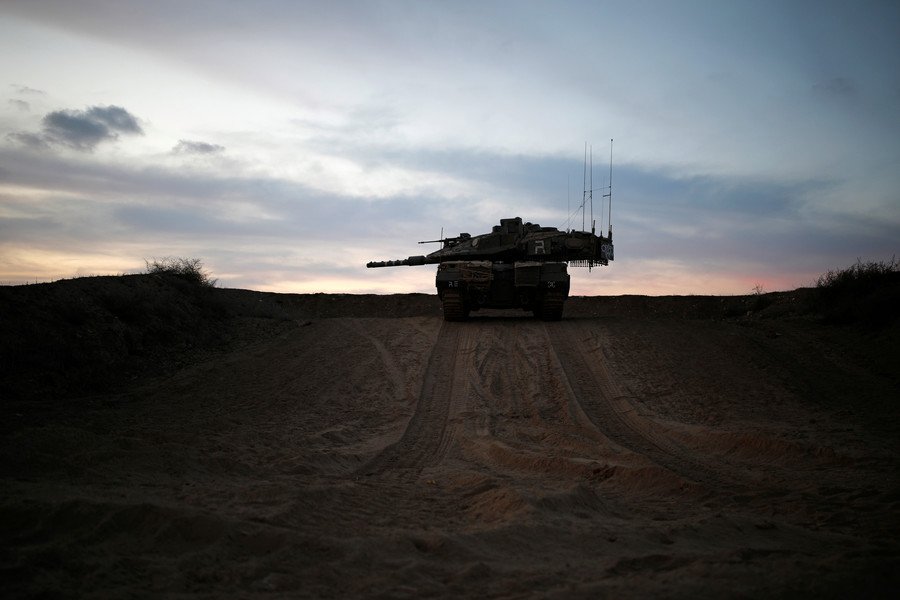 While Israeli officials lament the "violence" of Hamas as the rationale for their economic blockade and proposed military incursion, most of the violence in recent months has come from Israel. The country has come under heavy international scrutiny for killing and maiming unarmed Palestinians taking part in the Great March of Return protest, including medics and journalists clearly marked as such. Over 204 Palestinians have been killed and more than 22,000 injured since the protests began in March. Israel has also stepped up its demolition of Palestinian villages to make way for the expansion of illegal settlements.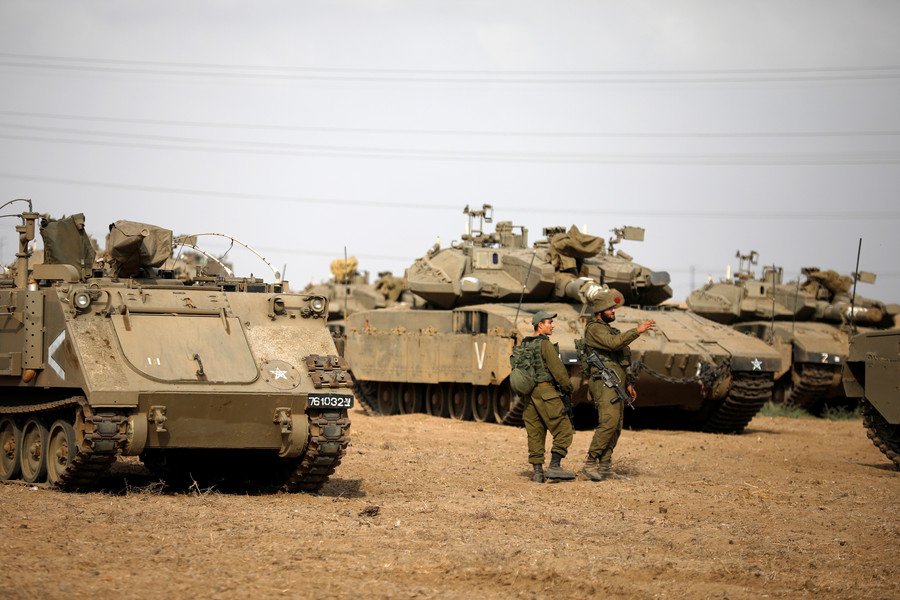 Think your friends would be interested? Share this story!
You can share this story on social media: